Chuck Pagano: 'I will fight my a** off to be the coach here'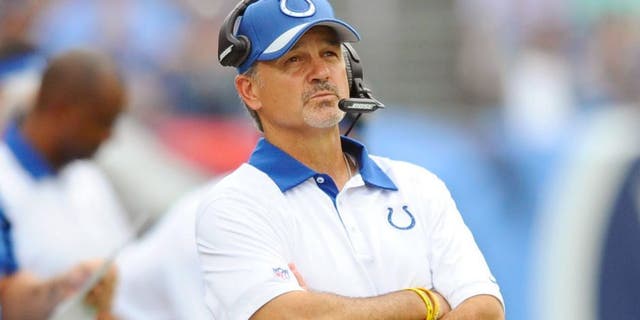 With questions mounting about his status, Chuck Pagano made it clear Wednesday he wants to remain as head coach of the Indianapolis Colts.
Pagano is in the final year of his contract and the Colts have struggled to a 7-8 record thus far. But as the team prepares to play its regular-season finale against the Tennessee Titans on Sunday, Pagano said he hopes to be back next season.
Via CBS 4 Indy's Mike Chappell:
After guiding Indianapolis to the playoffs in his first three seasons as head coach, the Colts are in serious danger of missing out this year. Indianapolis needs a nine-game scenario to play out in order to qualify for the postseason.