Chris Weidman unleashes inner sexy in spoof of Paige VanZants Reebok ad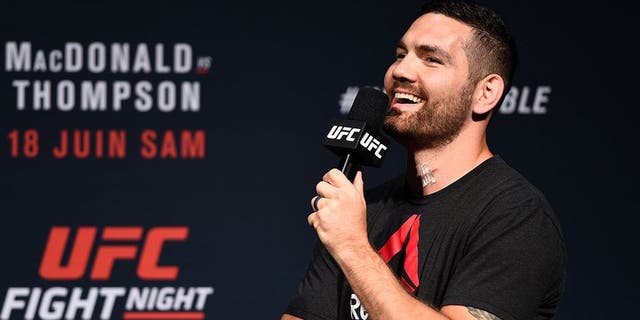 Sometimes, you have to unleash your inner sexy to sell some shirts.
Early this week, UFC strawweight released a video promoting Reeboks new Black and White combat line of clothing that some of her UFC contemporaries deemed a bit too sexy for the fight game.
VanZant eventually pulled the video down, but that didnt stop middleweight Chris Weidman from poking fun at the very, lets say, sensual ad.
VanZant saw Weidmans rendition of her video and the former Dancing with the Stars finalist can obviously take a joke as she retweeted The All-American and posted his video on her Instagram page.
Weidman's version was pretty funny and might help VanZant recoup some of those link in my bio clicks she lost when she pulled down the original video.