Chris Culliver recovering ahead of schedule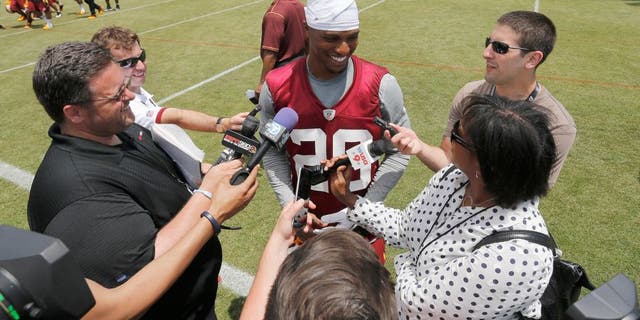 When the Washington Redskins signed Chris Culliver to a four-year, $32 million deal last March, he was supposed to be the Redskins' premier signing of the season.
But a collision on a Thanksgiving Day practice left Culliver with a torn ACL, ending a disappointing first year for Culliver.
An injury of that significance that late into a season could put Culliver's 2016 season in jeopardy. But according to a report by CBS DC's Brian McNally, Redskins' general manager Scot McCloughan says that Culliver's recover is "ahead of schedule."
Via McNally:
That's good news for Washington. Will Blackmon played as the Redskins' starting corner, but he is set to become a free agent. If the Redskins can have Culliver return relatively quickly, Culliver and Bashaud Breeland should perform quite well.
Tommy Chalk writes about the NFL and NHL for FOX Sports. You can follow him on Twitter @Tommy_Chalk