Chiefs add a former basketball star to the practice squad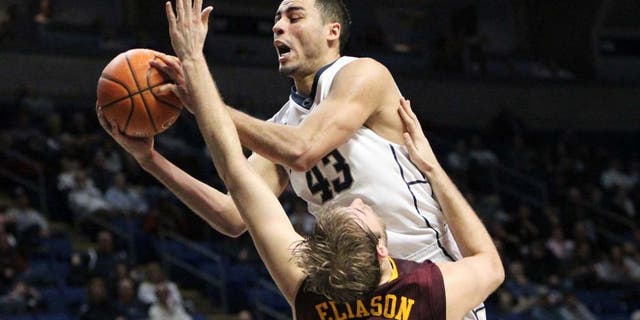 Demetrius Harris will be joined by another basketball-playing tight end this season in K.C.
Former Penn State basketball player Ross Travis will join the practice squad in an attempt to become the next Antonio Gates or Jimmy Graham. The news was first reported by Darren Wolfson of KSTP (Minneapolis):
Then, Travis broke the news himself with this Twitter picture:
Travis is listed at 6-foot-7 and 235 pounds. He spent the entire summer learning the position with the Houston Texans, where head coach Bill O'Brien must've known him from their days with the Nittany Lions.
If nothing else, Travis is an athletic marvel. This dominating dunk from his college days shows a little of what the Chiefs see in him: