Chicago Cubs honor Parkland students on Opening Day; alum Rizzo goes deep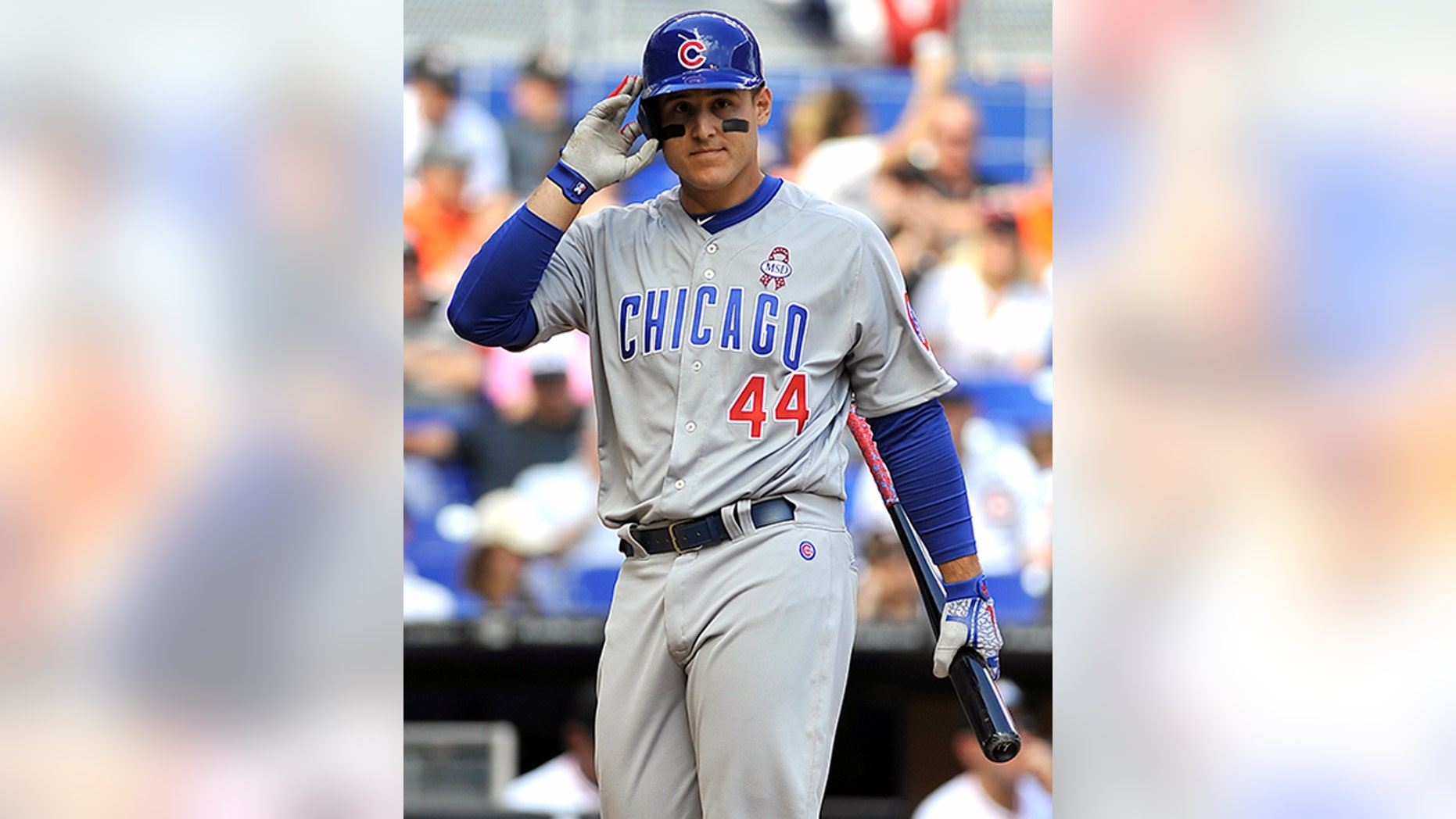 The Chicago Cubs paid tribute to the victims of the Parkland, Fla. school shooting prior to their Opening Day game against the Miami Marlins Thursday, with Marjory Stoneman Douglas High School alum Anthony Rizzo hitting a towering home run in the second inning.
Rizzo's solo shot into the upper deck of Marlins Park put the Cubs up 4-1 on their way to an eventual 8-4 victory. The Chicago first baseman, who was drafted by the Boston Red Sox out of high school in 2007, patted his chest and pointed to the sky as he crossed home plate.
"Every day you think of them and feel for what happened," Rizzo told the Chicago Tribune's David Haugh before the game. "It's where I'm from. It's my city. It's where I was raised."
Both teams wore patches to honor the 17 people killed on Feb. 14 by gunman Nikolas Cruz, and Rizzo plans to host families of four of the victims at Friday's game.
The Tribune reported that in addition to the patches, the Cubs wore maroon T-shirts with the words "Stoneman Douglas" on the back and #MSDStrong on the front while taking batting practice before the game.
The shooting has restarted a national conversation about gun violence. On Thursday, Rizzo told the Tribune that "in a perfect world, I'd make it stricter (and) make background checks a little harder to get these guns ... I think it's a little too easy to go in and get a gun."
Rizzo also praised the Stoneman Douglas students who led last weekend's "March For Our Lives," which pushed Congress to pass tougher gun legislation.
"These kids are standing up for what they believe in and motivating everybody to go out there and register to vote," he said. "They're holding the throttle down on all these politicians and holding them accountable for what they believe in. It's unbelievable how an entire nation is rallying around them.'"