Check out RG III's new head gear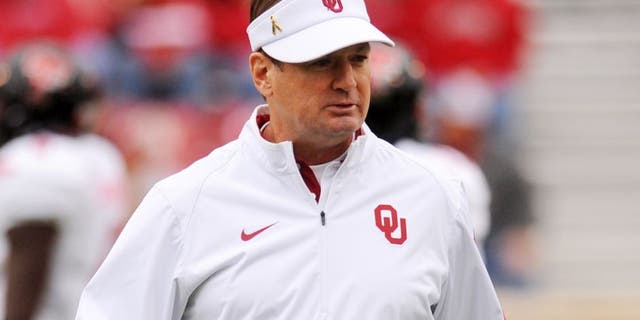 NEWYou can now listen to Fox News articles!
Former Baylor quarterback Robert Griffin III has his own statue but he also has some new headgear.
The Sooners beat Baylor for the first time in three seasons Saturday night in Waco, Texas, and Oklahoma seems to be the team to beat now in the Big 12, so apparently that means a Schooner on top of RG III.
Baylor lost for the first time in McLane Stadium.
The Sooners are home next week against TCU and there are a number of statues outside Memorial Stadium in Norman, Okla. A TCU win, and who knows if a horned frog makes an appearance.