Cheap shot on Jadeveon Clowney?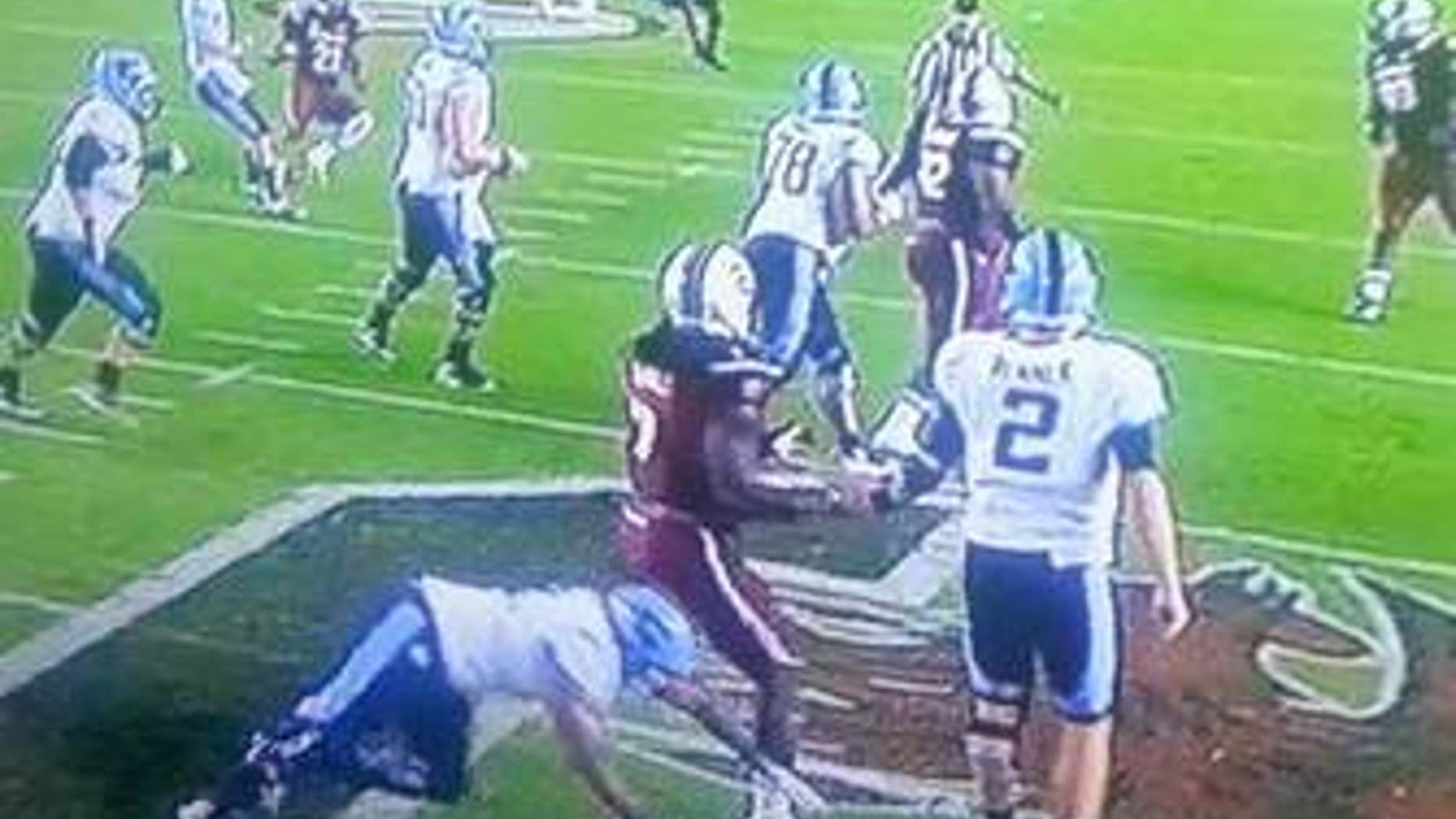 We knew North Carolina was going to have a hard time slowing down Jadeveon Clowney on Thursday evening in Columbia.
So maybe the Tar Heels would throw double-teams at South Carolina's star. Maybe they'd mix in a few draws, dump the ball out into the flat, utilize tight end Eric Ebron often on quick-hit throws.
How about a hit below the knees on Clowney? That couldn't have been part of UNC coach Larry Fedora's plan, but offensive tackle Kiaro Holts delivered a beauty in the second half. Here's the GIF, courtesy of SB Nation .
Holts was called for clipping on the hit, which is making the rounds and will be the subject of much debate this weekend. Was it a cheap shot? Will there be any discipline coming Holts' way?
It's easy to argue that some course of action is deserved.