Chase Elliott's 2016 No. 24 3M paint scheme revealed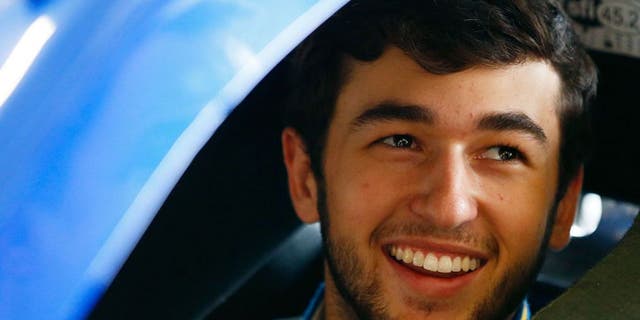 Four-time NASCAR Sprint Cup Series champion Jeff Gordon may not be returning to the No. 24 Hendrick Motorsports Chevrolet for the 2016 season, but a familiar sponsor will be back on the iconic car next year.
During preparations for Monday's Military Bowl in Annapolis, Maryland, sponsor 3M enlisted the help a few military members to help unveil Chase Elliott's No. 24 3M paint scheme for 2016.
Elliott, the 2014 NASCAR XFINITY Series champion, will run his first full Sprint Cup season in 2016, hoping to make the 16-driver Chase for the Sprint Cup and contend for the Rookie of the Year Award.
The No. 24 3M Chevrolet features a change from the look carried by Gordon during the 2015 season. The altered paint scheme features a primarily white and black base with black racing stripes and red numbers and letters on the sides of the car, while the roof numbers remain white. Elliott's No. 24 HMS Chevrolet will carry the 3M colors in five Sprint Cup Series races next season.