Chase Elliott posts season-best finish in dj vu moment at Michigan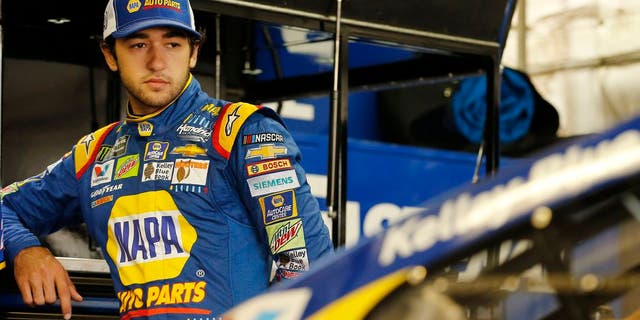 NEWYou can now listen to Fox News articles!
BROOKLYN, Mich. -- Still searching for his first career Monster Energy Series victory, Chase Elliott made huge gains toward that effort Sunday at Michigan International Speedway with a season-best second-place finish.
After starting 10th, Elliott hovered around the back half of the top 10 throughout the FireKeepers Casino 400, doing so with a No. 24 Hendrick Motorsports Chevrolet that wasn't exactly to his liking.
"I didn't think we had a very good car coming into the day, but my guys made a lot of gains and I was able to run just outside the top five there toward the end," Elliott said. "I had unbelievable pit stops, which was great. Hopefully we can carry some of that forward."
Between great performance on pit road and his team's ability to improve the car, Elliott was able to quietly climb his way up into the top five in the closing laps.
Just like last August, Elliott finished runner-up behind Kyle Larson. It was another solid points day, but Elliott feels like he'll need to break into Victory Lane if wants to ensure a spot in the playoffs, considering there has been nine different winners in the first 14 races of the regular season.
"With the way the situation is now, you're almost going to have to win now with all the different guys that have already won," Elliott said. "It's important to run well and put yourself in those types of positions, which I was proud of today."
Elliott scored four consecutive finishes of 24th or worse from Richmond through the Coca-Cola 600 at Charlotte.
Despite the subpar finishes, Elliott says the speed has always been there, just not the results.
"I look back at the month of May and it's not like we ran really, really bad," Elliott said. "We had a couple things that didn't go our way. We had some fast cars in that month, but didn't have very good results to show for it.
But June has been a way better month after finishes of fifth at Dover, eighth at Pocono and now a second at Michigan.
"I don't necessarily think that our performance has changed in the past three weeks," he added. "We've had those opportunities in the three or four weeks prior to that, but it just never really showed."
Michael L. Levitt | Michael L. Levitt LAT Images www.latphoto.co.uk