Changes likely coming to restrictor-plate green-white-checkered procedure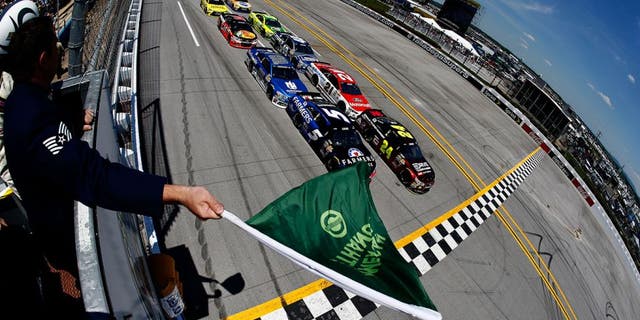 NEWYou can now listen to Fox News articles!
As the Chase elimination race at Talladega Superspeedway quickly approaches, it appears NASCAR is ready to change the green-white-checkered procedure ahead of this weekend's race.
NASCAR executive vice president and chief racing development officer Steve O'Donnell told SiriusXM NASCAR Radio's "The Morning Drive" changes would likely be announced by Wednesday.
"We're in the final discussions with some folks in the industry, but I think that is where we're leaning," O'Donnell said Monday morning. "Still no final decision, but expect to hear something probably by Wednesday of this week as to where we go with it. If we do change anything, it will be purely procedural."
O'Donnell said despite some talk as of late, none of the changes will focus on the restrictor plates themselves, instead they will be "procedural in nature."
Currently, NASCAR gives drivers three opportunities at a green-white-checkered finish at all tracks, Daytona and Talladega included.
Some inside the NASCAR industry have called for that number to be reduced at the restrictor-plate tracks in an attempt to limit the chances of a major wreck taking place.
During the July race at Daytona, the field was involved in a frightening incident on a green-white-checkered finish. Austin Dillon's car was launched over the pack screaming past the start-finish line and made hard contact with the fencing. Luckily, none of the drivers were injured.