Celebrate Andres Iniesta's birthday by reliving his famous goal to knock Chelsea out of the '09 UCL semis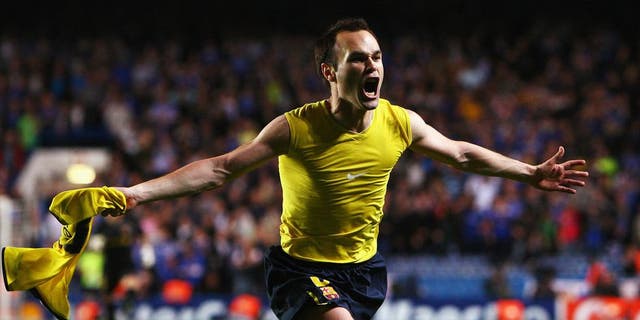 Look away, Chelsea fans. This isn't for you. No, seriously, look away, this is going to be painful.
Andres Iniesta's been doing it at the highest level for Barcelona for years now, and today he turns 33 years old. He'll go down in history as one of the greatest to ever step on a football pitch, and he's been at Barcelona for so long his career could legally down a celebratory beverage to commemorate his achievements.
Iniesta's made627 first team appearances for Barcelona, winning a ridiculous 29 trophies during that span. He was never known as a prolific goalscorer, but his strike against Chelsea in the third minute of stoppage time during the second leg of their 2009 Champions League semifinal, sending Barcelona through to the final, will go down as one of the most memorable he's ever hit.
Sorry Chelsea fans, but this is Iniesta's day. Just look away.
We already told you.