Carson Palmer defends Ryan Fitzpatrick in his standoff against the Jets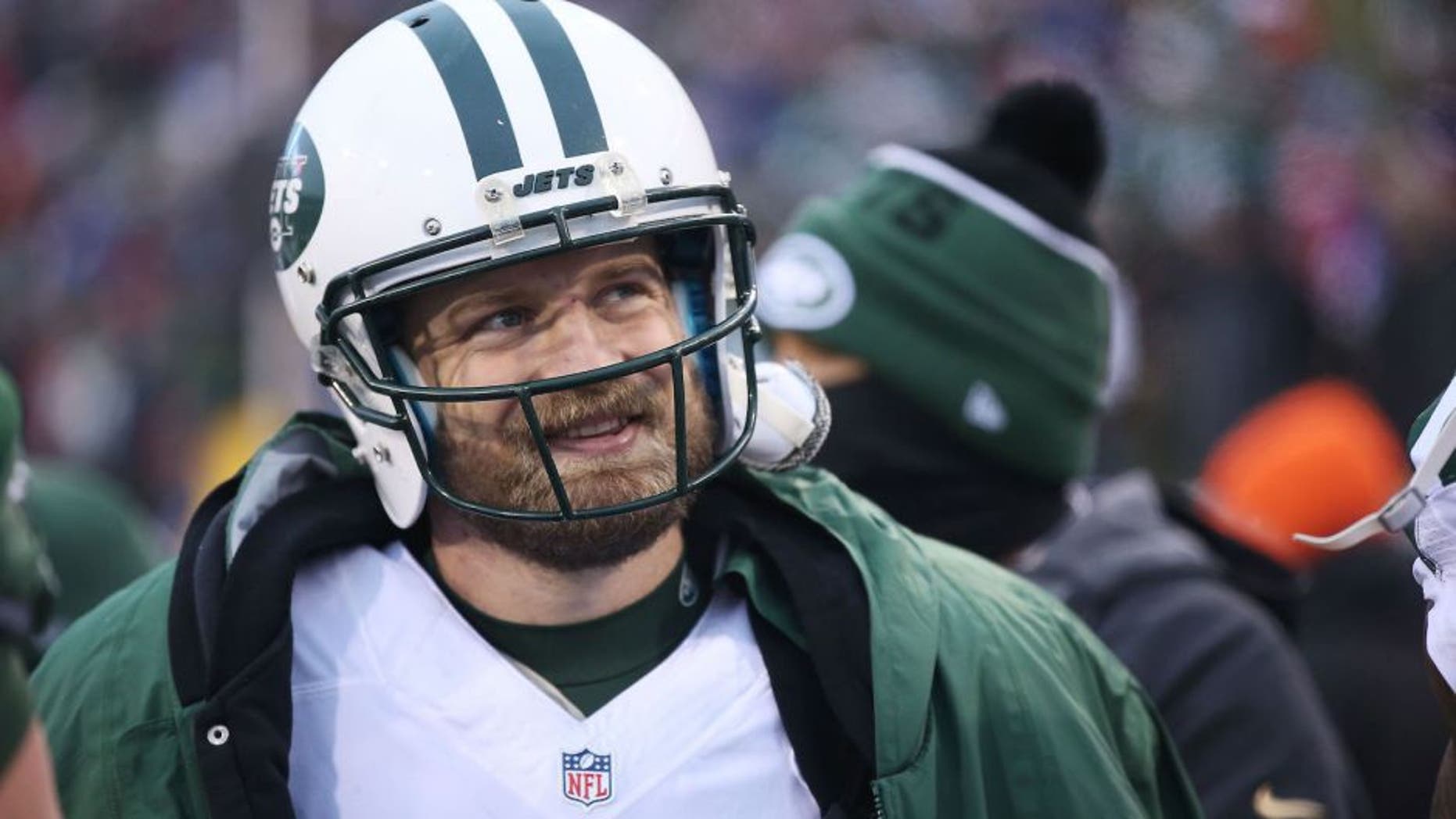 The New York Jets and free agent quarterback Ryan Fitzpatrick remain at an impasse and reportedly haven't spoken in a month.

Time marches on, Jets wideout Brandon Marshall is getting scared by Fitzpatrick's nonresponsiveness, and training camp opens in one week.
Meanwhile, the 33-year-old quarterback is playing in a charity golf tournament in Nevada, where he declined to speak about the stalement. Arizona Cardinals quarterback Carson Palmer, Fitzpatrick's playing partner, was willing to talk on behalf of Fitzpatrick's bank account. Via Rich Cimini:

"I don't know the exact numbers [of the offer], but I know Ryan very well. He's a good friend of mine, he's an ex-teammate of mine, and I know what he means to a locker room. I know what he means on the field.
"He's been a great player for them. I hope they take care of him the way they should because he means so much to that team. That team wants him there, and they have a legit shot with him at quarterback."
Fitzpatrick is coming off a career year in 2015 in which he threw Jets record 31 touchdown passes. Unfortunately he crumbled in a win-and-in Week 17 game against the Bills, and the 10-6 Jets missed the playoffs.
The Jets' standing offer to him is for three-years and $24 million with $12 million in the first year. Not exactly Brock Osweiler money (to name one recent free agent) but not bad.
It's possible that the Jets think that Geno Smith gives them a legit shot to win, too.
Whichever QB lines up under center at the start of the season will face a brutal schedule against five playoffs teams from last year: Bengals, at Bills, at Chiefs, Seahawks, at Steelers and then at Palmer's Cardinals.