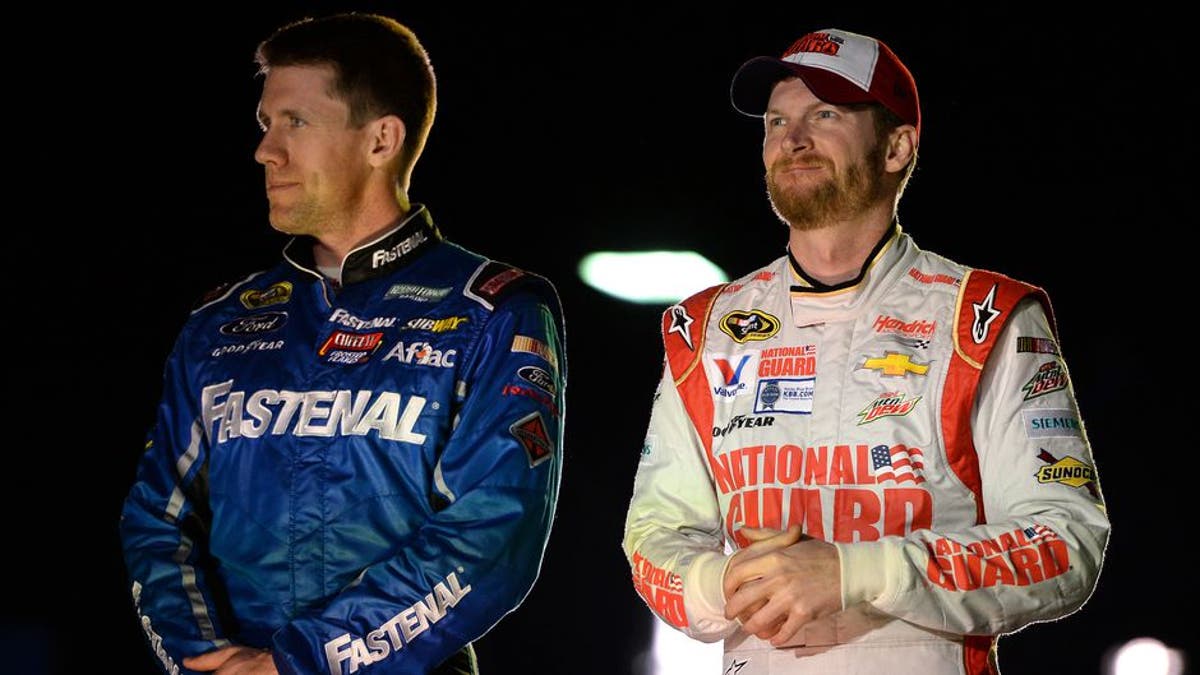 With Dale Earnhardt Jr. retiring at the end of the year, speculation is running rampant about who will replace him behind the wheel of the No. 88 Hendrick Motorsports Chevrolet in 2018 and beyond.
Hendrick already has William Byron and Alex Bowman under contract and there are doubtless front-line drivers at other teams whod love a crack at driving the No. 88.
But you can scratch one of the most tantalizing names from the list of would-be Earnhardt replacements: According to multiple sources contacted by FOXSports.com, Carl Edwards will not be Earnhardts replacement.
Edwards, who stepped away from Joe Gibbs Racing in January, has studiously avoided the use of the word retirement, leaving the door open for a comeback at some point.
That said, Edwards and Hendrick representatives have had no discussions about Edwards joining the team and have no plans to, according to sources from both camps.
Its not going to happen.
So scratch one juicy rumor right now.
Meanwhile, Earnhardt and team owner Rick Hendrick will meet with the media at 3 p.m. today to discuss Earnhardts upcoming announcement. FOXSports.com will be there to bring you more on this story.