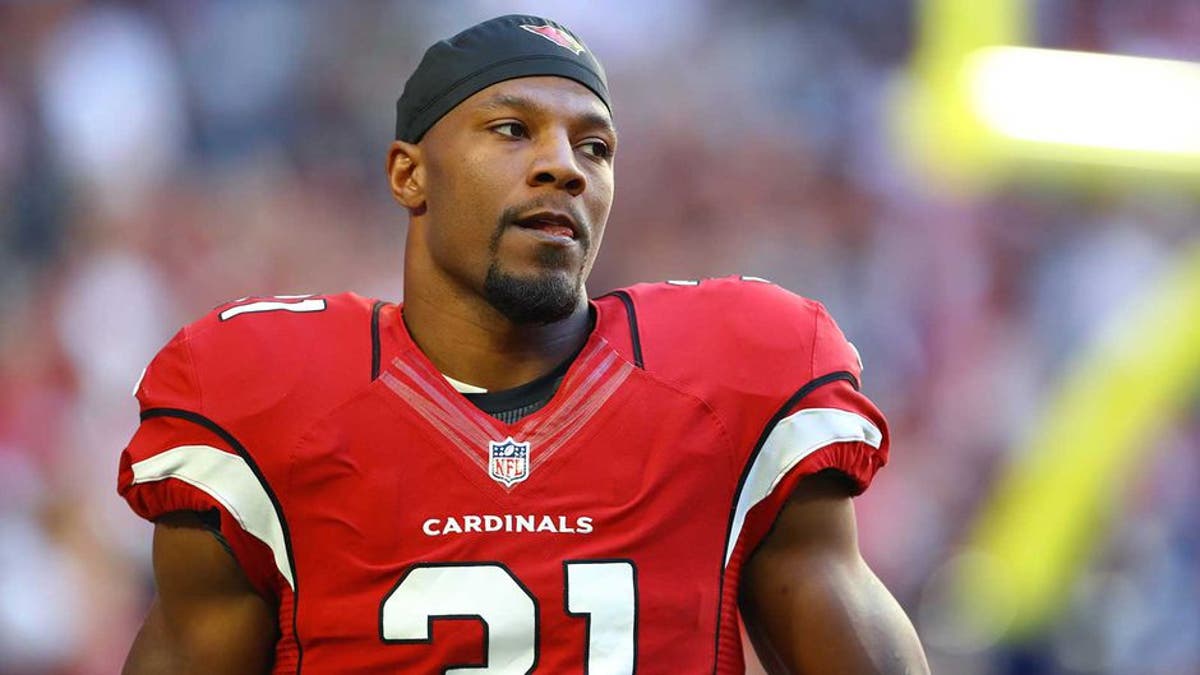 TEMPE, Ariz. -- No one is harder on David Johnson than David Johnson .
And the Arizona Cardinals' standout young running back, who made the All-Pro first team in the new "flex" position last season, says he's healthy and happy that the first day of the team's organized conditioning began Monday.
"I couldn't wait for this day to come," he said, "especially with the injury. I want to come back and show that I'm 100 percent and train with these guys."
Johnson went down with a left knee injury early in the team's season finale against the Rams in Los Angeles. It looked very bad. So Johnson -- and the Cardinals organization and fans -- were greatly relieved he didn't need surgery, just rehabilitation. Now, he says he's completely healthy.
"I'm doing everything, doing the running, doing the squatting," he said. "I've been doing that since I was cleared a couple of weeks ago."
Johnson said he blames himself for contributing to the team's disappointing 7-8-1 record because of "things I messed up on."
There certainly are plenty of things he did right, finishing with an NFL leading 2,118 yards from scrimmage -- 1,239 yards rushing and 879 yards receiving.
In just his second NFL season, Johnson set a league record with at least 100 yards from scrimmage in the first 15 games. Only the injury ended that streak.
Still, he dwells on his mistakes.
"Basically, I can get better in all aspects," he said, "but mainly I want to get better at the pass protection. I definitely missed a lot of blocks and missed a lot of linebackers and hurt Carson (Palmer), got him sacked or rush the throw."
Nobody will have to force Johnson into the weight room, where the Cardinals were Monday.
"I love working out," he said. "I love training. Lifting coaches always give me a hard time, telling me that I actually need to stop training some days and rest, and it's tough for me."
Johnson has been lifting weights a long time.
"I was super young," he said. "I started in middle school, seventh grade. It's always been part of me ever since then, just because I'm so good in the weight room. I'm actually stronger than most people."
Johnson became a father for the first time during the offseason when his wife Meghan gave birth to David Johnson Jr. on Jan. 13. It's evident how proud he is by the many photos of his son that he shows on Twitter.
Meghan is one of Johnson's critics, too.
"She's the one telling me I had a fumble or missed some catches," Johnson said. "She started learning football, so now she's able to talk to me about plays that I messed up and we talk about it all the time."
He said his wife is his biggest supporter "but she knows me. I'm always trying to see what I messed up on and she'll let me know."
Johnson, who wasn't drafted until the third round out of Northern Iowa in 2015, knows he will be the No. 1 pick in a lot of fantasy football leagues this coming season. He rushed for 16 touchdowns last season, second only to LeGarrette Blount's 18, and caught four TD passes.
Johnson has 33 touchdowns in his first 32 NFL games.
"I think I've been getting fantasy football talk the whole time ever since my rookie year," he said. "That's probably the first people talk to me about is fantasy football, and that's probably the last thing people talk to me about is fantasy football, how they're going to take me No. 1 or how I can help out their team."
Fantasy players take note: Coach Bruce Arians said at the NFL owners meetings last month he'd like to get Johnson 30 touches a game and that he's "too young to overuse."
The 25-year-old running back has said he he's ready to take on that load.