Canadiens' White suspended 5 games for hit to head on Flyers' Huskins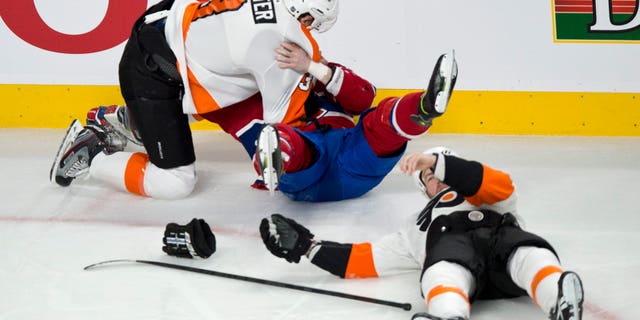 NEW YORK – The NHL suspended Montreal Canadiens forward Ryan White for five games without pay Wednesday for a check to the head of Philadelphia defenseman Kent Huskins.
White was assessed a match penalty for the check in the first period of Montreal's 7-3 loss to the Flyers on Monday night. The Flyers said Huskins sustained a concussion.