Cam Newton admires Michael Phelps' ability to halt an NFL game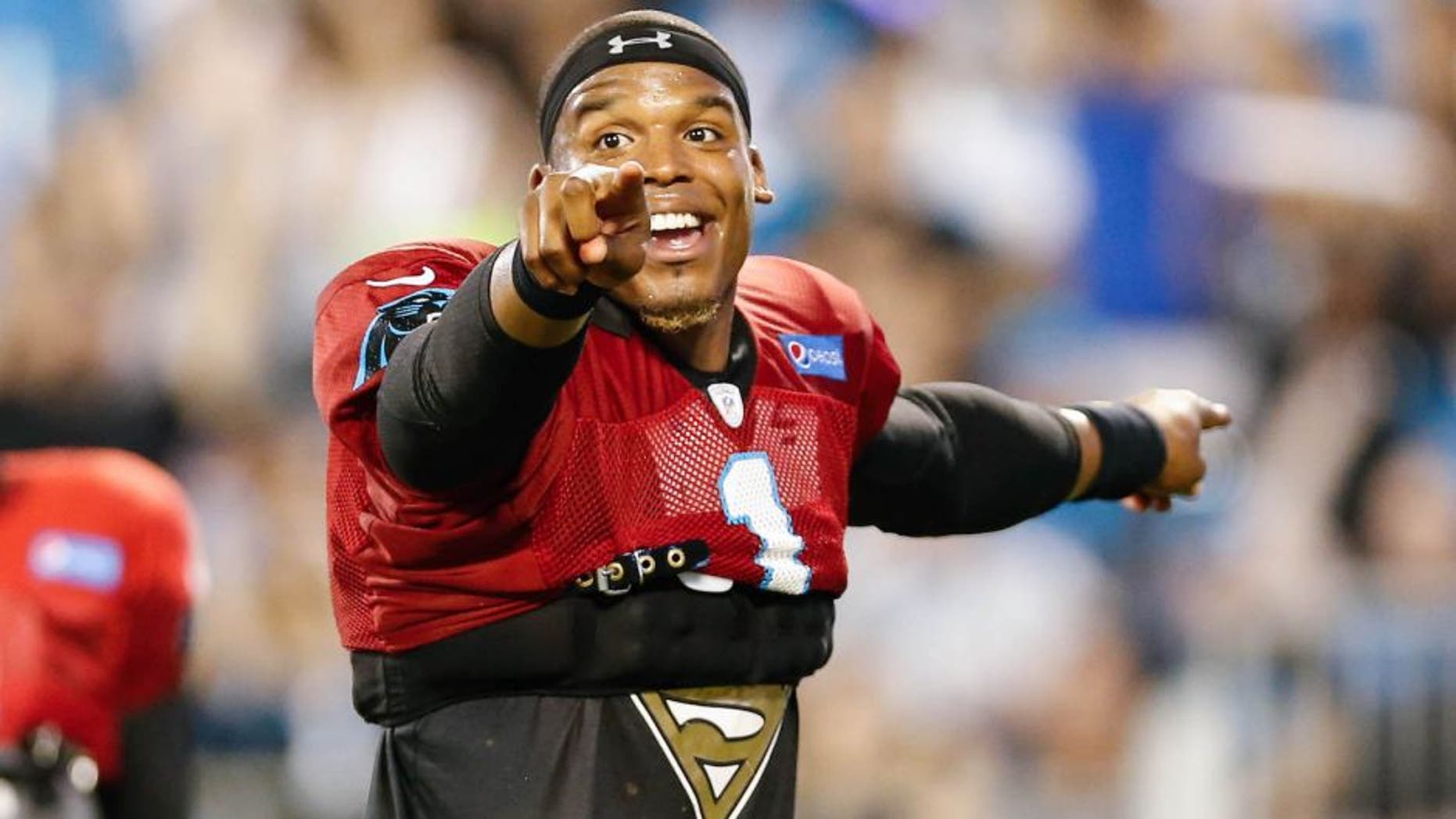 In the fourth quarter of Thursday night's preseason game between the Carolina Panthers and Baltimore Ravens, the action came to a halt. It wasn't because a crazed fan ran onto the field to hug Cam Newton. It wasn't due to an injury.
The game paused for a moment because Michael Phelps was swimming in Rio.
The Ravens honored their hometown Olympic hero by playing his 200-meter individual medley on the video board during a break in the action, about 20 minutes after Phelps' race occurred. Fans and players were overcome with joy and excitement as Phelps took home the 22nd gold medal of his career, continuing his dominance in the pool.
Newton, who's one of football's biggest stars, was in awe of Phelps and reflected on the historic significance of the race on Thursday night.
"You won't see too many athletes who would stop playing their game to watch another athlete compete," Newton said after the game, via ESPN. "That just shows how highly everyone thinks of Michael Phelps. It is unbelievable for him to be such a phenomenon for so long. It was really cool to watch his race tonight. I have so much respect for him."
Newton had arguably the best reaction to Phelps' historic win, smiling from ear to ear while waving his arms in the air as if he were swimming in a pool himself.
"Let's just say, there's not too many athletes that are going to just have the world stop, so to speak, just to watch you," Newton said, via Sporting News. "We had a real live football game going on. Everybody stopped and, just, looked at him."
Newton is accustomed to garnering most of the eyeballs around the world. Fans stop what they're doing to watch him throw a football, or Dab after scoring a touchdown. It's awesome to see him -- and thousands of fans in attendance -- stop to watch Phelps take home gold to a resounding chant of "U-S-A."