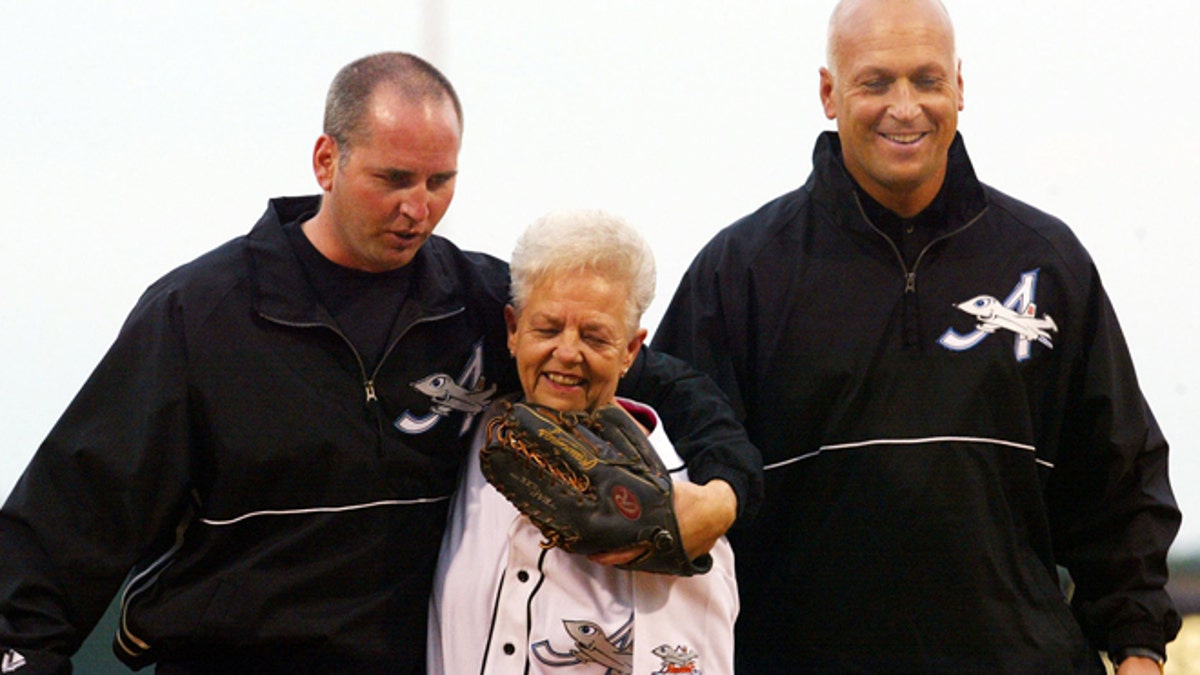 ABERDEEN, Md. – Police say a man with a handgun approached baseball great Cal Ripken's mother in a bank parking lot in Maryland and demanded her car, but she activated a key alarm and he left.
Authorities say 75-year-old Vi Ripken wasn't hurt Tuesday and a suspect is now in custody.
Police spokesman Lt. Frederick Budnick says Ripken entered the bank afterward to alert authorities in her hometown of Aberdeen, north of Baltimore.
The spokesman says charges are pending. He didn't immediately identify the suspect.
Last year, Vi Ripken reported being kidnapped at gunpoint from her Aberdeen home. She returned unharmed 24 hours later. No one has been arrested in the case.
Hall of Fame infielder Cal Ripken played in 2,632 consecutive games in a 21-year career with the Baltimore Orioles.