Cal RB Khalfani Muhammad scores 74-yard TD against Texas (Video)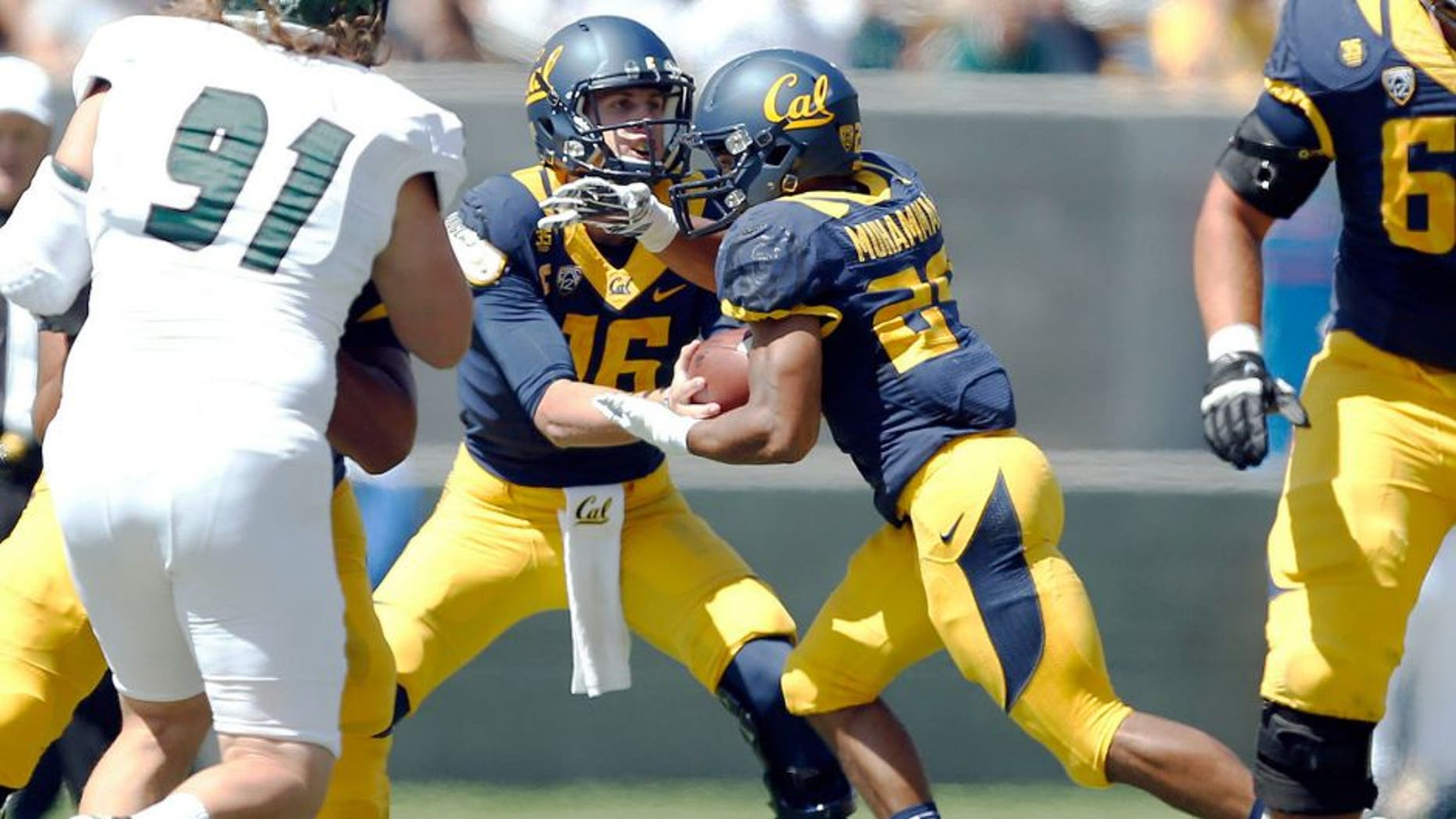 With Cal leading Texas on Saturday 38-24, running back Khalfani Muhammad took a carry from QB Jared Goff and hit a hole. 74-yards later he was in the endzone, celebrating Cal's 45-28 lead.
Check out Muhammad's long touchdown run:
Speed kills.
(h/t Twitter)