Bucs second-round kicker downplays his inability to make preseason FGs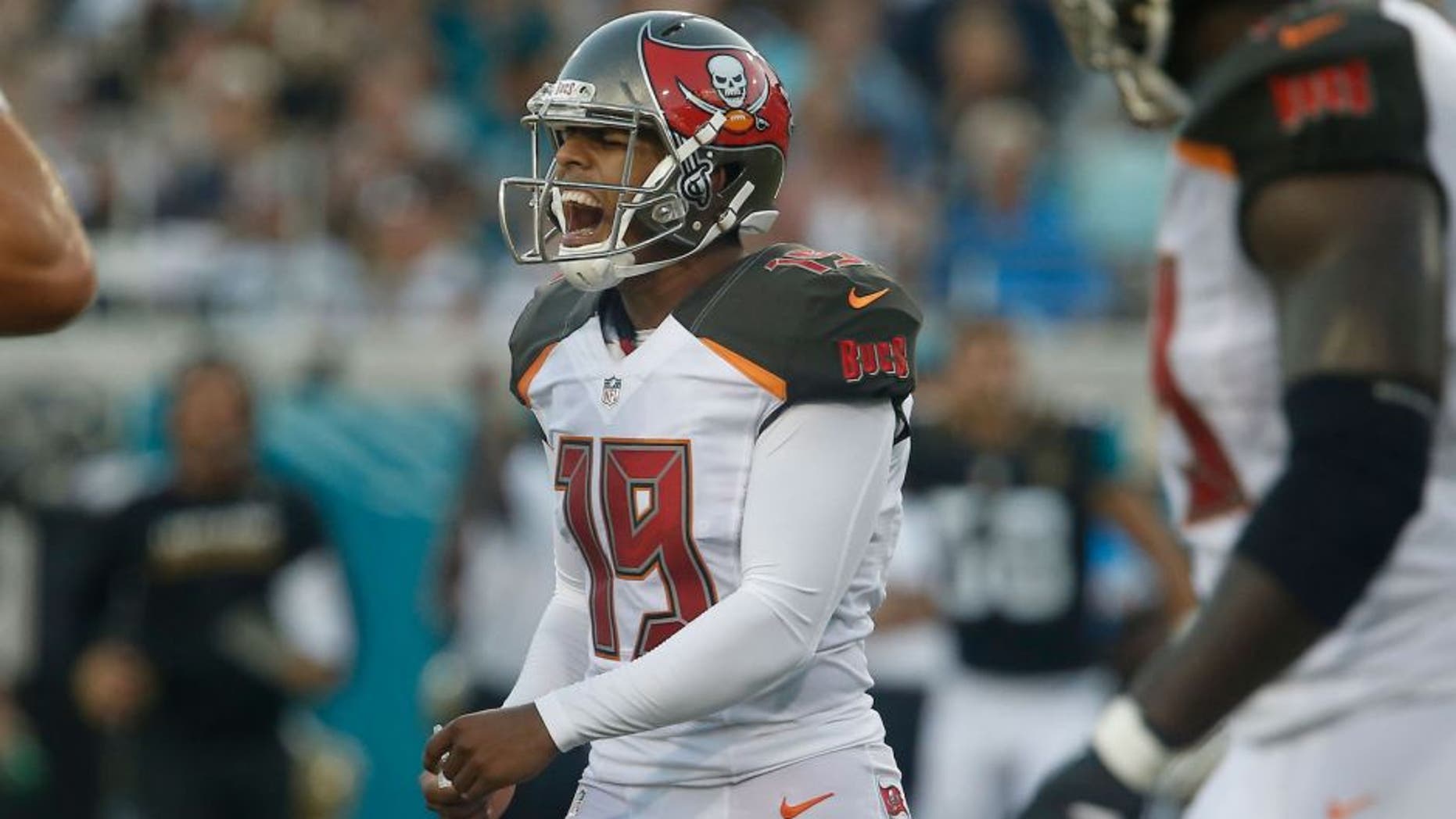 The Tampa Bay Buccaneers took a huge risk by trading up to draft kicker Roberto Aguayo in the second round of this year's draft. He's the highest drafted kicker since Mike Nugent was taken in Round 2 in 2005, showing just how highly thought of Aguayo was out of Florida State.
In his career with the Seminoles, Aguayo missed just nine of his 276 kicks. In two preseason games thus far, he's missed one extra point and two field goals, one from inside 40 yards -- a distance he never missed from in college. Through two games, he's hit three of his five field goal attempts and three of four extra points.
Head coach Dirk Koetter isn't exactly worried about his rookie kicker, but it's certainly not a great sign that he's struggled so much thus far.
"I don't know if 'concern' is the right word, but every player on a football team has a specific role and a specific job to fill, and they're expected to do their job," Koetter said via the Tampa Bay Times.
Aguayo has reportedly been solid in practice, but the games have been a different story.
"He's been pretty consistent in practice, but in both of the first preseason games he's missed kicks that he's expected to make," Koetter said. "The bottom line is he's expected to make those kicks. He knows it, of course. Everybody knows it, and we can't hide behind it. We can't hide behind any of the mistakes, and trust me, I'm making more than anybody out there. But yeah, he's got to make them."
After missing two attempts -- one from 32 yards and another from 49 yards -- in Saturday's preseason game, Aguayo acknowledged that he's got to be better, and that he's not used to struggling this much.
After seeing his college numbers, it's easy to understand why.
"It shouldn't happen with me. You just have to fix it and keep moving on," Aguayo said. "I feel like that's what preseason games were made for, to get the young guys rolling in, to keep working, keep getting better."
With the increased importance on kickers in recent years, Aguayo can't afford to miss short field goals; he especially can't afford to miss extra points in the regular season. He's obviously still just in the infancy of his career, but Aguayo needs to show he was worth taking in the second round.