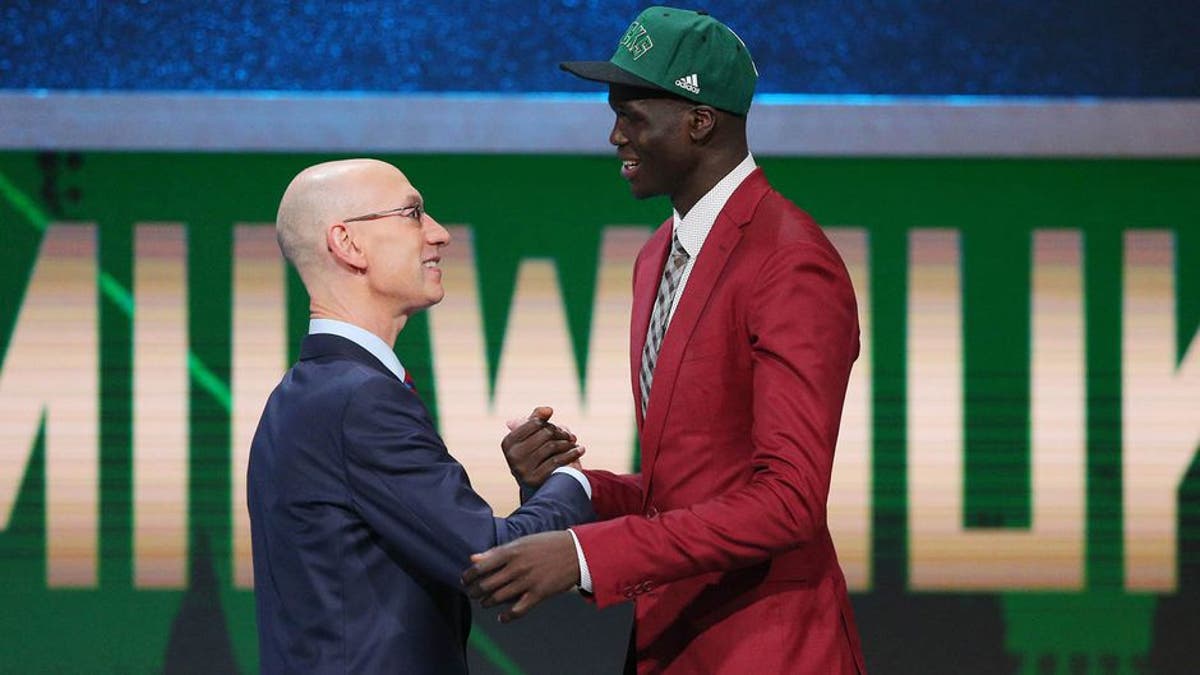 After winning a tiebreaker procedure, the Milwaukee Bucks will pick 17th in this year's NBA Draft.
The Bucks and Indiana Pacers finished tied in the standings making a tiebreaker -- done with a ping-pong ball machine -- necessary.
Milwaukee has selected as low as No. 17 just once in the past decade. In 2015, the Bucks also had the 17th overall pick and selected Rashad Vaughn.
Last year, the Bucks had the No. 10 pick and selected Thon Maker.