Buccaneers sign first-round pick O.J. Howard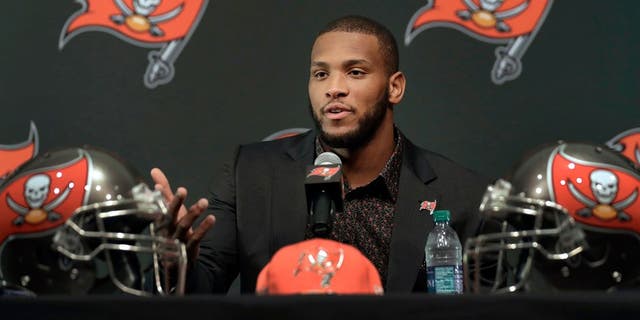 TAMPA, Fla. (AP) -- Tight end O.J. Howard has signed his rookie contract with the Tampa Bay Buccaneers.
Howard, who was the 19th overall pick in last month's NFL draft, signed a four-year deal on Monday that includes a team option for a fifth season. He is the first of Tampa Bay's six draft picks to sign.
Howard, who is 6-foot-6 and 251 pounds, was a third-team Associated Press All-America selection last season. He started 12 of Alabama's 14 games last season and had 45 receptions for 595 yards and three touchdowns.
The drafting of Howard and signing DeSean Jackson in free agency should give Jameis Winston more options in Tampa Bay's passing game.
The Buccaneers also announced that defensive end Jacquies Smith has signed his restricted free agent tender.