Bryant breaks foot in win over Giants, expected to miss 4-6 weeks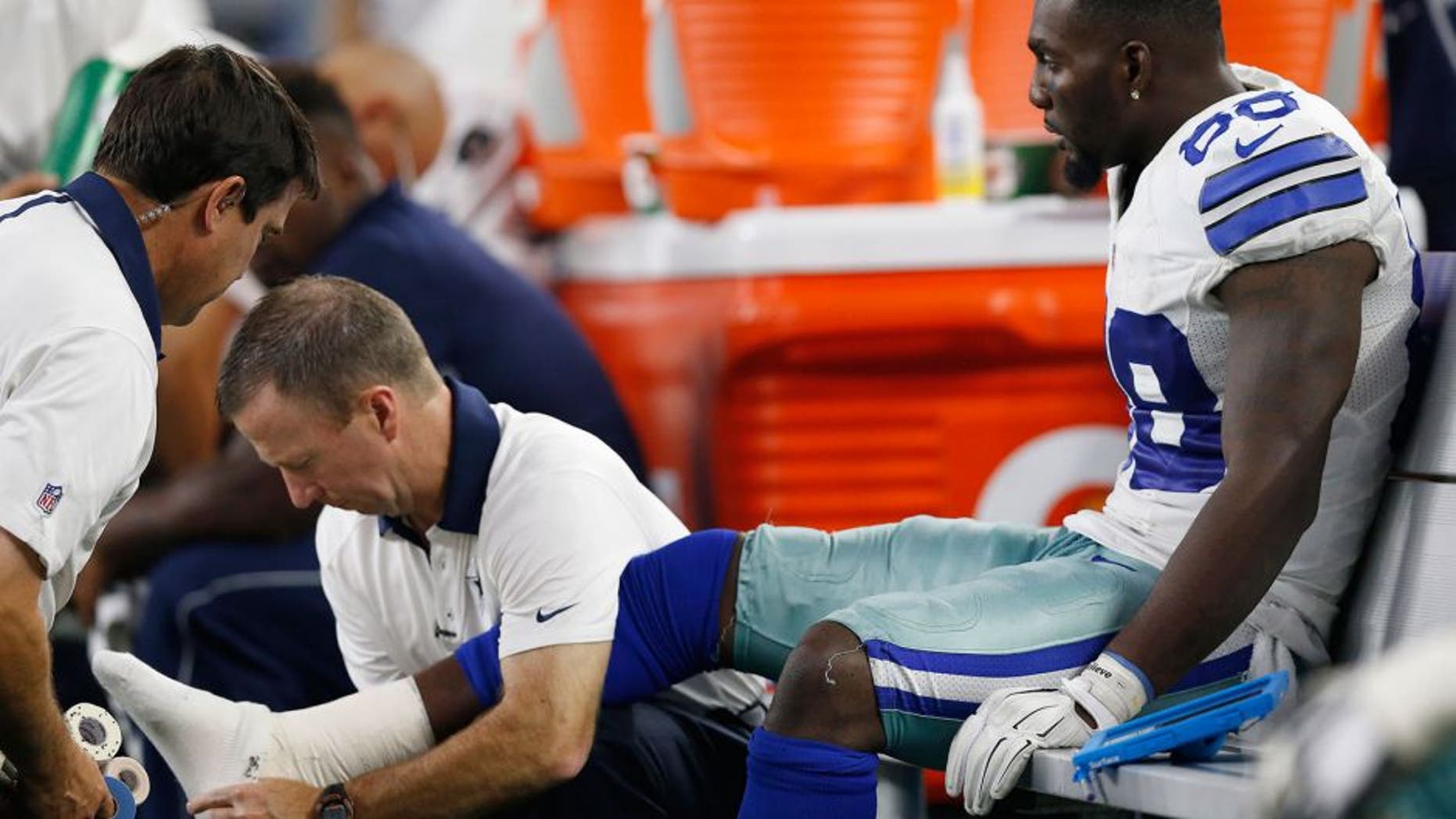 The Dallas Cowboys stunned the New York Giants 27-26 on Sunday night with a Tony Romo to Jason Witten 11-yard touchdown pass with seven seconds to play. But in the long run, the Cowboys may be the night's biggest losers.
After the game Dallas owner Jerry Jones told reporters that Dallas receiver Dez Bryant suffered a broken bone in his foot and will require surgery. He is expected to miss 4-6 weeks.
Shortly afterward, Bryant himself tweeted the news.
Bryant had 48 yards on five catches against the Giants, leaving the sideline to head to the locker room multiple times throughout the game.
The receiver signed a five-year, $70 million contract in July.
Also, Dallas rookie pass rusher Randy Gregory suffered a sprained ankle and is also expected to miss 4-6 weeks.