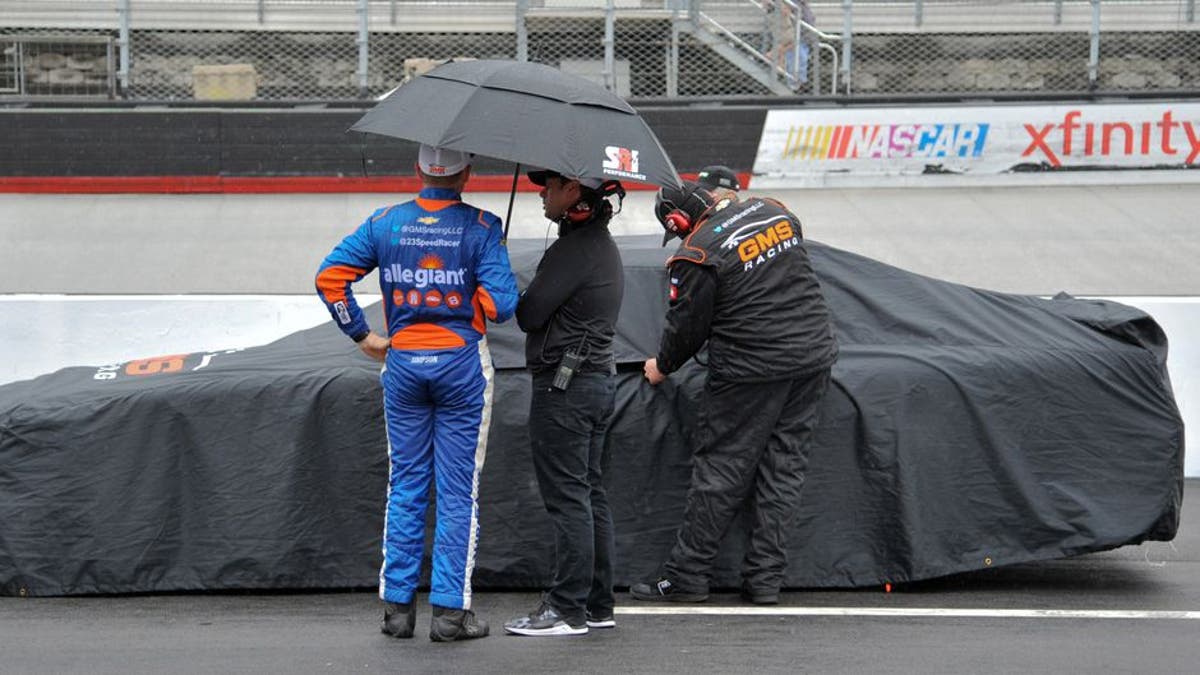 Its race day at Bristol Motor Speedway, but Mother Nature is not cooperating.
As of 7:15 a.m., rain was falling at the Tennessee short track, which is scheduled to host the Food City 500 Monster Energy NASCAR Cup Series race today (1:30 p.m. ET, FOX).
Unfortunately, the forecast is in a word, brutal.
According to weather.com, the chance of rain at Bristol is 95 percent to 100 percent from 9 a.m. until 11 p.m., when it drops down to 90 percent.
Last years Food City 500 took about 3 hours and 16 minutes to run, and given the forecast, its hard to picture a window large enough to get the race in today.
Then again, the forecast was almost as bad yesterday, but NASCAR was able to run both the XFINITY Series race and the K&N Pro Series, East race, so never say never.
If the race is rained out today, it will be run on Monday afternoon.
Check back with FOXSports.com throughout the day for updates on the situation from Bristol.