Bruins' back line boosted by a trio of rookie defensemen as Boston gains confidence in Round 2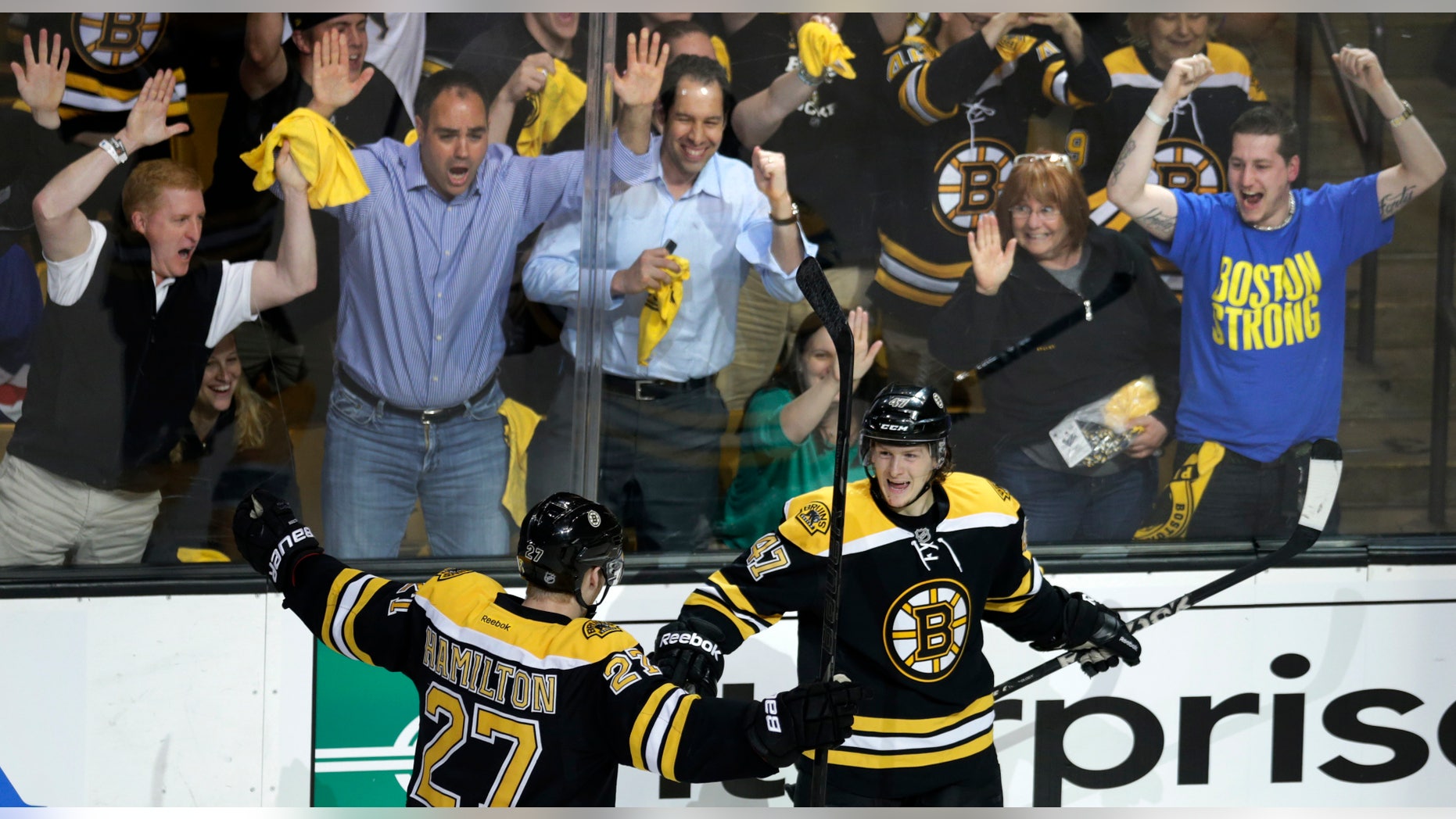 BOSTON – The Boston Bruins have three rookie defensemen in the lineup for the Eastern Conference semifinals against the New York Rangers.
It's not because they want to.
It's because they have to.
Dougie Hamilton has been with the Bruins the whole season, but Matt Bartkowski shuttled up and down from the Bruins' AHL affiliate in Providence, playing 11 games for the NHL club. And Torey Krug played just one game for Boston in the lockout-shortened season.
But they're all playing a big role because of injuries to veteran defensemen Dennis Seidenberg and Andrew Ference. Krug scored the game-tying goal — assisted by Hamilton — with 2:55 remaining in regulation, and the Bruins won it in overtime to take a 1-0 lead in the best-of-seven series.
Game 2 is Sunday in Boston.