Bruce Allen on RG3: He'll have a choice of a couple teams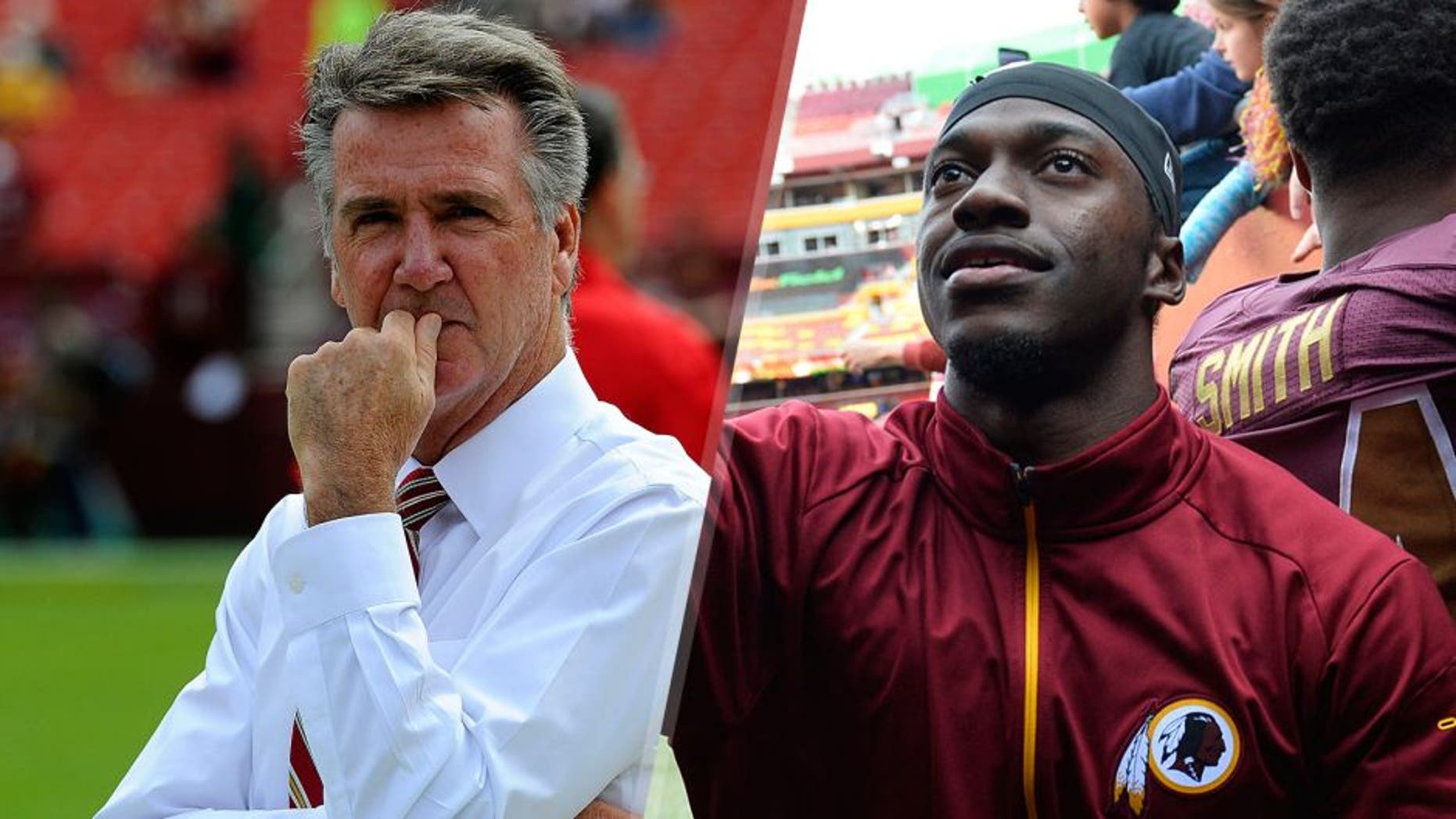 Robert Griffin III is still a member of the Washington Redskins, but all signs point to the two sides parting ways this offseason.
For starters, RG3 left a parting note after cleaning out his locker at the end of the season. Also, he carries a 2016 salary cap hit over $16 million. The Redskins, who already have to worry about paying Kirk Cousins, won't be paying that salary.
Redskins team president Bruce Allen recently spoke with Dan Sileo of The Mighty 1090 in San Diego, and he touched on RG3's future.
Via Mighty 1090:
Although Allen says that the Redskins have had interest from other teams, it seems unlikely that another franchise would be willing to take on his 2016 cap number. Instead, Griffin will likely have 31 teams to choose from when the Redskins release him.
Last week, we broke down seven potential landing spots for RG3 this offseason. You can find that analysis here.