Browns say Robert Griffin not a slam dunk to start after drafting Cody Kessler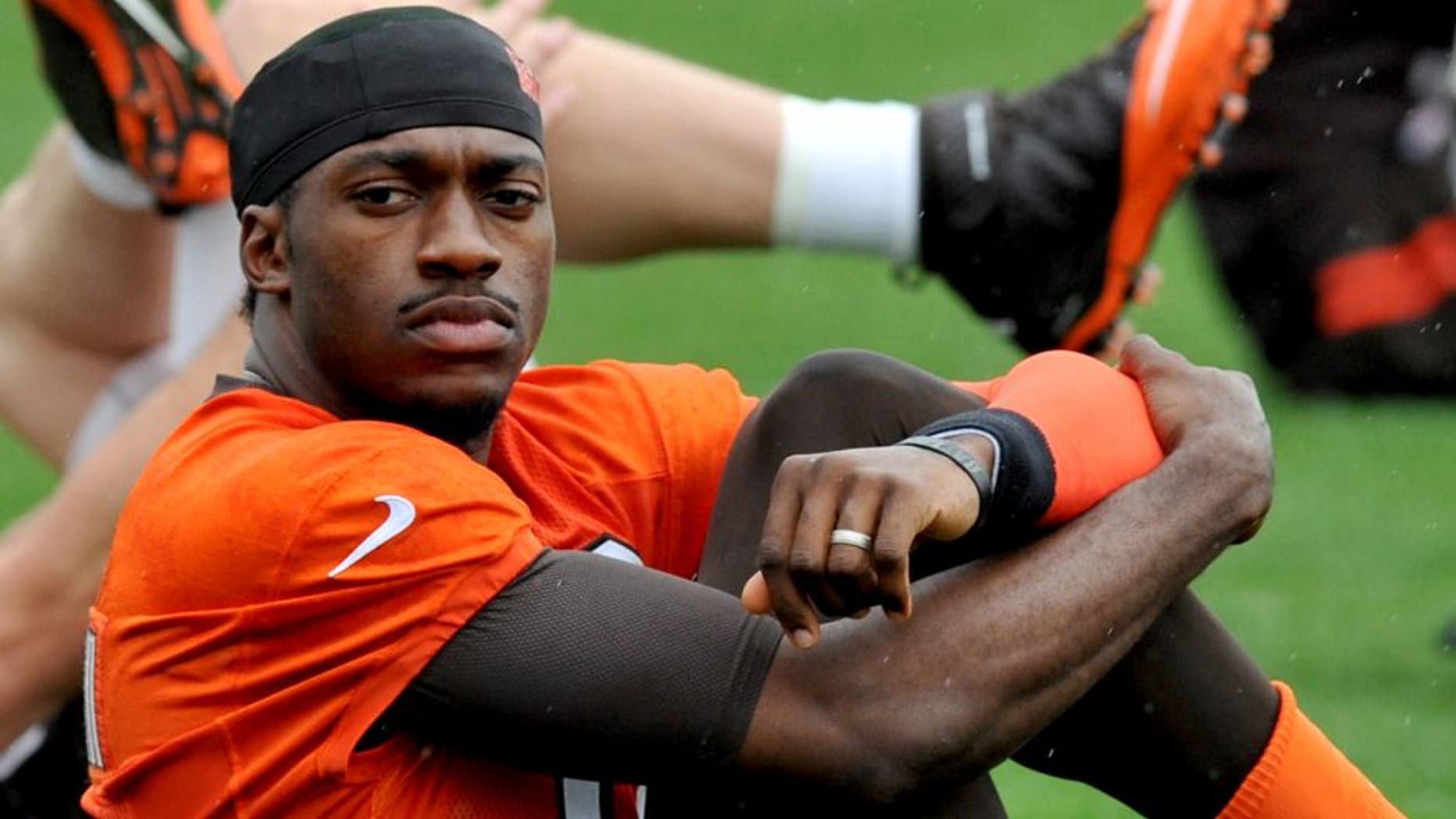 Many assumed Robert Griffin would be the Cleveland Browns' starter next season after the club traded the No. 2 pick before this year's draft. It looked like Griffin could ease his way into the starting spot, with third-round pick Cody Kessler not assumed to be a threat to start Week 1.
Not so fast, says Browns head of football operations Sashi Brown.
"I beg to differ with that,'' Brown said at his draft wrap-up press conference Saturday night, via the Cleveland Plain Dealer. "I do think Cody is a guy that I would not want to sleep on at all if I wanted to be the starting quarterback of the Browns.
"He's going to come in serious ready to work. Robert has four years of NFL experience, is tremendously athletic and serious about becoming a starting quarterback in this league. There's no reason he can't, but this is going to be a competition.''
Griffin was thought to have the edge among Kessler, Josh McCown, Austin Davis and Connor Shaw and possibly still does. The Browns wouldn't have given Griffin a two-year $15 million deal if they didn't expect him to be a legitimate option to start. But it's not a foregone conclusion that RG3 will be the one who leads the Browns in Week 1.
"We truly believe in competition here,'' Brown said. "We're realistic about where our roster is at that slot and we want to find a long-term answer. It's as critical for everything we're going to do here.
"We'll give them an opportunity to compete and the best quarterback is going to start for us period. We'll roll the ball out and see who's the best at throwing it.''