Broncos pass-rusher Quanterus Smith turning heads after spending rookie year on IR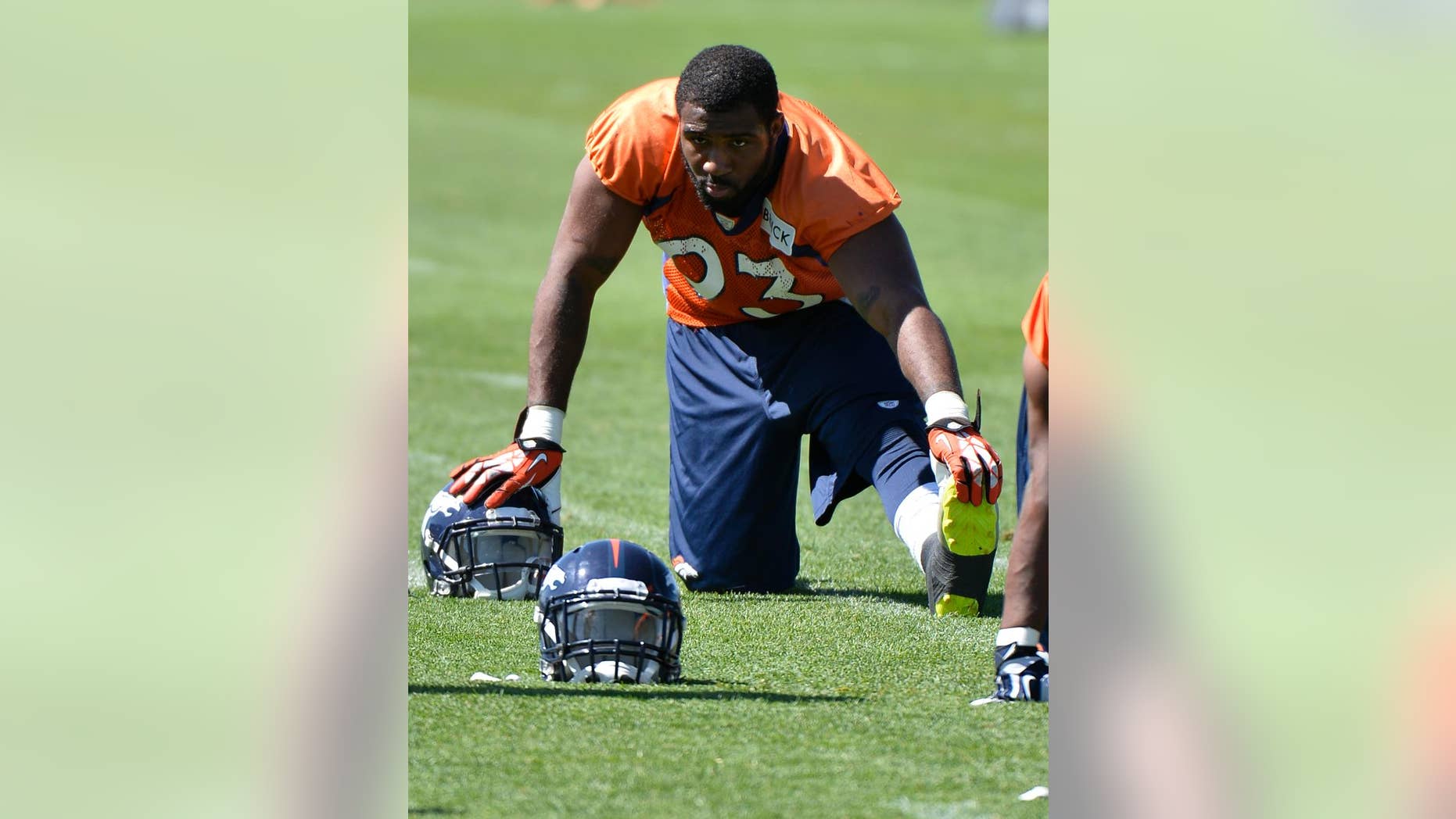 ENGLEWOOD, Colo. – Showing his surgically repaired ACL was no longer an issue, the Broncos' pass-rusher flashed through the line and sent the backup quarterback's pass fluttering to the ground.
Von Miller admired this from the adjacent field.
On the next snap, the man John Elway brought to Denver to replace Elvis Dumervil batted the ball down, and DeMarcus Ware applauded along the sideline.
Quanterus Smith, a second-year pro from Western Kentucky who spent his rookie season on injured reserve, turned heads during the Broncos' offseason workouts, flashing the speed and skills similar to what he showed on that three-sack day at Alabama that first put him on the NFL radar back in 2012.
The Broncos drafted Smith in the fifth round last year after losing Dumervil to Baltimore in the infamous fax fiasco that prevented them from getting his signed contract on time.