Bronco Mendenhall introduced at Virginia basketball game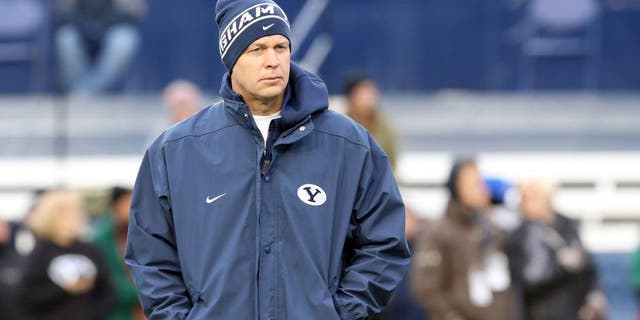 NEWYou can now listen to Fox News articles!
Bronco Mendenhall was recently introduced at a Virginia basketball game as the new leader of the school's football program.
If Mendenhall can catch the Cavaliers' football program up to its basketball program, everyone in Charlottesville will be happy. Mendenhall spoke for about 90 seconds at the game.
"What I promise you is that there won't be anyone that will work harder than I will, and I only know winning football," he said. "I don't know what it's like to be home in the holidays. Bowl games happen with this program. If the past is any indication, 11 years as a head coach, 11 straight bowl games, and why not start making it 12 this next season?"
(h/t Deseret Morning News)