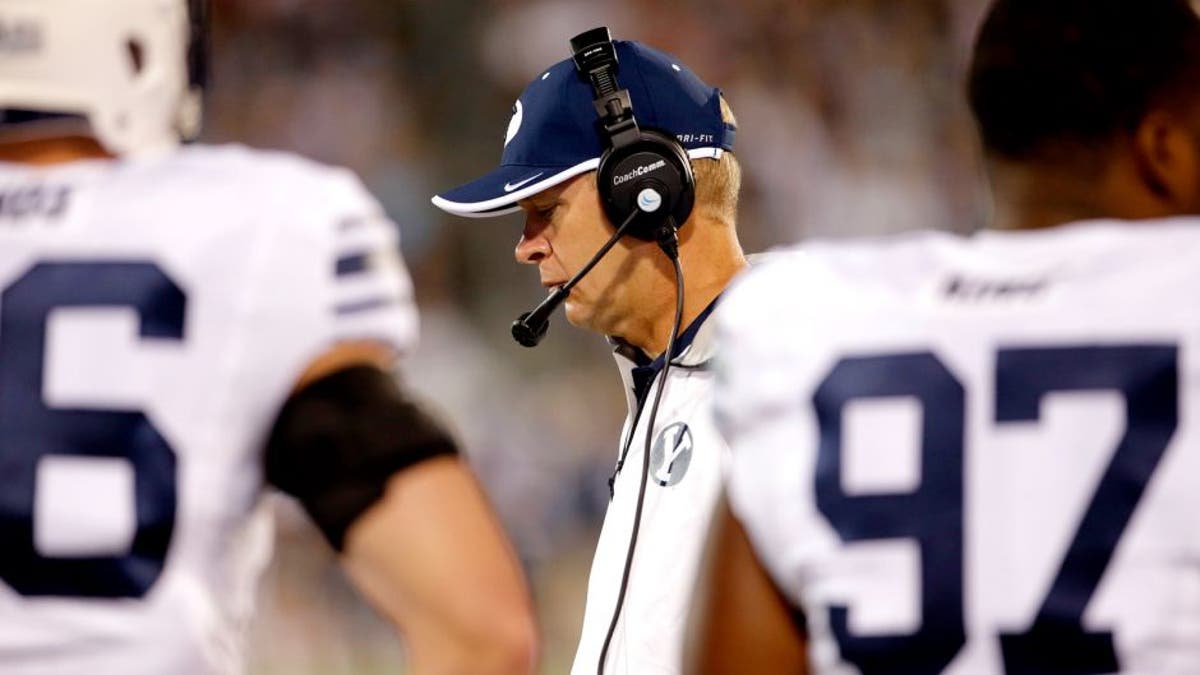 They have done it once before, and they are hoping to do it again. It wasn't too long ago BYU football coach Bronco Mendenhall turned around the Cougars defense, and in 2015 he will attempt a repeat performance.
Five years ago Mendenhall grabbed the reigns of the unit after a loss to Utah State led to the firing of defensive coordinator Jamie Hall, and the moved propelled the Cougars, who were 1-4 at the time, to a 6-2 finish.
"We were 1-4 at that time and on a four-game losing streak," inside linebackers coach Paul Tidwell told the Deseret News. "I remember that practice when we came back. Bronco almost ran them to death. The players ran and ran and ran. This was his way of getting the culture back. We were going to have guys on the field who try hard. The players responded well. It goes to show his charisma, his leadership and passion for coaching defense."
Mendenhall is hoping that by assuming play-calling duties on the defensive side of the ball he can once again have a similar effect on a unit that struggled in 2014 under DC Nick Howell.
"After reviewing the season, I believe returning to my prior responsibilities, directly overseeing the defense, gives our team the best chance to achieve the results we want on the field," Mendenhall told the Deseret News in January. "As a program we've had a proven record of defensive success, and I look forward to my role once again as the primary defensive coach working with our coaches and players."
Tidwell said he expects the defense to react to Mendenhall the same way it did back in 2010.
"We're a little more immature now on defense as far as youth. But I see the same buy-in (as the 2010 team)," Tidwell told the Deseret News. "They don't want to be 8-5 again. It's a tough schedule. We're going to have to play well. I see the chemistry of the team coming together better. I see that trust and belief that coach Mendenhall's going to take us where we need to go. They're willing. That's what I see."
(h/t Deseret News)