Broken hand sustained in Olympics to sideline Rangers' Zuccarello for a few weeks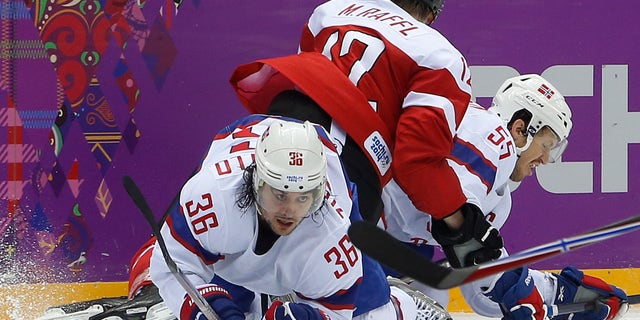 NEW YORK – Rangers forward Mats Zuccarello will be sidelined for a while because of the fracture he sustained in his left hand while playing for Norway in the Sochi Olympics.
Zuccarello was evaluated back in New York, and diagnosed with a non-displaced fracture — an injury that typically takes 3 to 4 weeks to heal — the Rangers said Friday.
The 26-year-old Zuccarello, New York's leading scorer this season with 43 points, will miss a week of practice time before the Rangers play Chicago on Thursday in their first game following the NHL's Olympic break.
He could be back in action during the second week of March. New York has nine games scheduled between Thursday and March 14.
Zuccarello is tied for second on the team with 15 goals and he leads with 28 assists.
Rangers defenseman Marc Staal also missed practice on Friday because of back spasms.