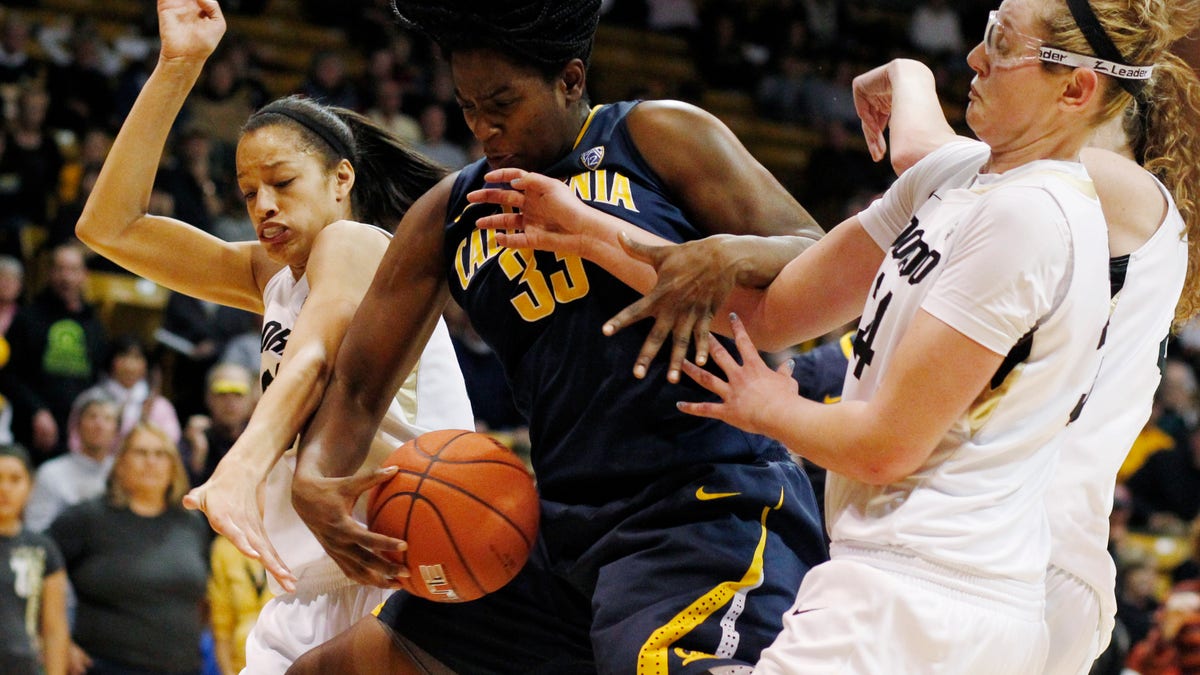 BOULDER, Colo. – Brittany Boyd scored 15 points and No. 7 California got some timely rebounding to withstand a late surge by No. 20 Colorado for a 53-49 victory Sunday.
Afure Jemerigbe and Reshanda Gray added 10 points apiece for Cal (12-1, 2-0 Pac-12 Conference), which won its sixth straight.
Chucky Jeffery score 10 of her 13 points in the second half, leading a rally by Colorado (11-2, 0-2 Pac-12). But she also committed a key turnover in the final moments that denied the Buffaloes a chance to get off a final shot. It was the second consecutive loss in the league for Colorado after an 11-0 start in non-conference play.
Arielle Roberson added 11 points for Colorado, which also lost to No. 4 Stanford in the Pac-12 opener Friday.