Bridgewater's left-handed pass attempt results in ridiculous INT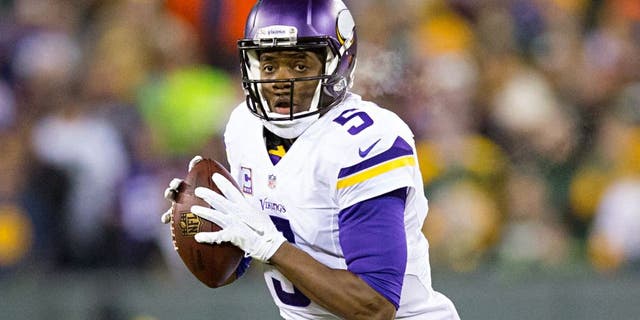 For a split second during the Minnesota Vikings' Week 17 matchup with the Green Bay Packers, quarterback Teddy Bridgewater thought it would be a good idea to attempt a left-handed pass.
While trying to escape the grasp of outside linebacker Mike Neal, Bridgewater chucked up a short pass to wide receiver Mike Wallace with his weak hand. That's when slot cornerback Micah Hyde, who was blanketing Wallace in coverage, reached out to snag a one-handed, back-handed interception.
Via the NFL's official Twitter account:
Bridgewater's ill-advised pass was only his ninth interception of the season. Vikings cornerback Captain Munnerlyn bailed out his quarterback for his bone-headed decision on the Packers' next drive, when he returned an Aaron Rodgers fumble 55 yards for a touchdown.
Hyde, whose highlight reel interception was his third of the season, did all he could to help Green Bay get a win in Week 17. In addition to his pick, he also recovered a fumble by Vikings kick returner Cordarrelle Patterson in the fourth quarter.