Brian Hoyer: 'I'm ready to go play'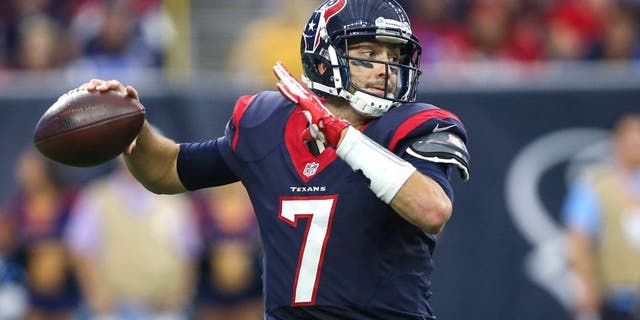 Houston Texans quarterback Brian Hoyer said Wednesday he's ready to play without limitations as he returns from a two-game absence due to a concussion.
Hoyer is slated to start Houston's regular-season finale against the Jacksonville Jaguars on Sunday. He said both he and the Texans took a conservative approach his recovery. The veteran suffered his second concussion of the season in Houston's Dec. 13 loss to the New England Patriots.
In 10 games this season, Hoyer has thrown for 2,357 yards with 18 touchdowns and six interceptions. Houston can clinch the AFC South title with a win Sunday.