Brett Hundley struggling early in camp; Packers not alarmed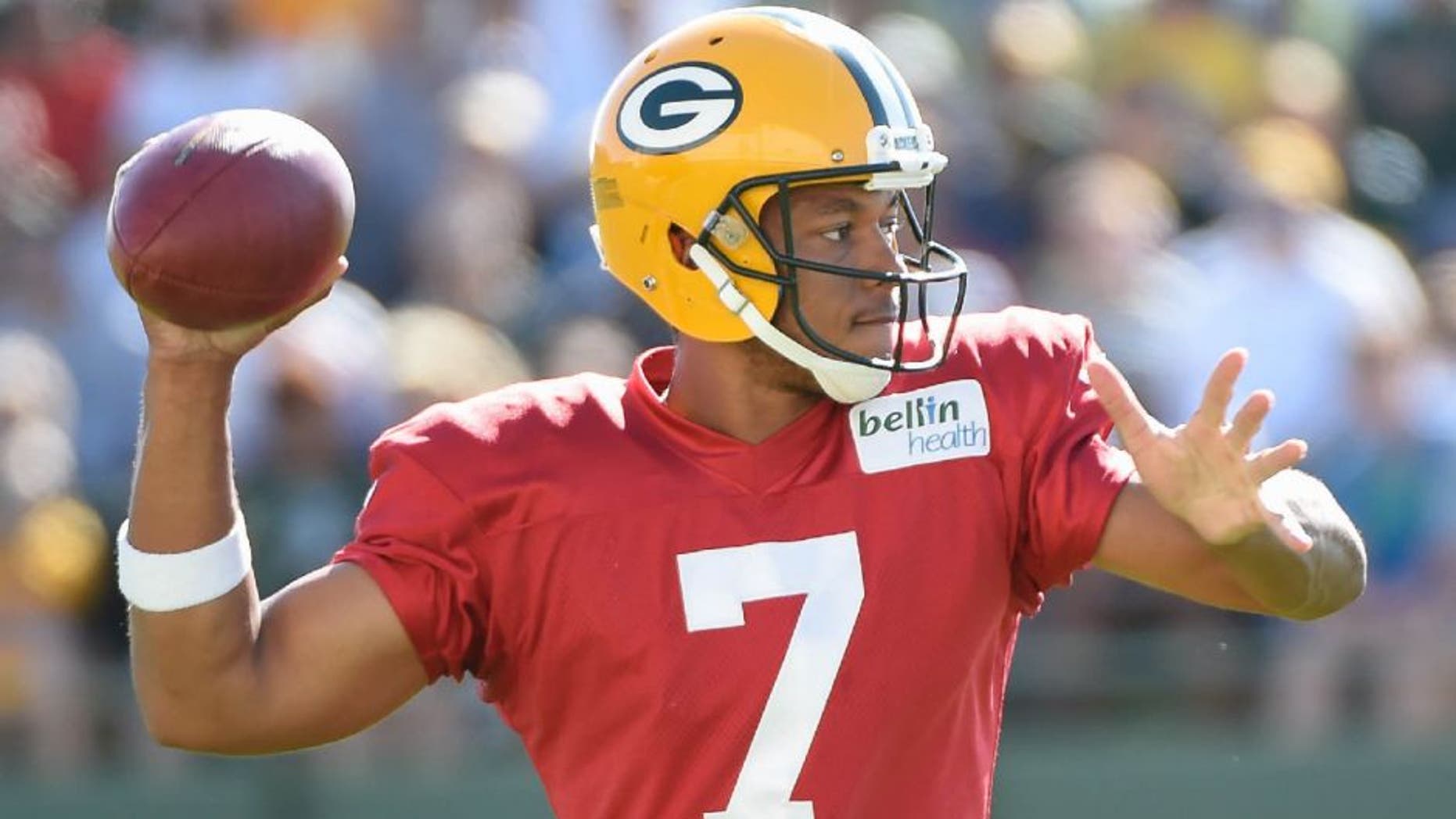 Quarterback play is at a premium in today's NFL, so rookie passers are often put under the microscope during their first training camp. So far, close examination of Green Bay Packers quarterback Brett Hundley hasn't yielded good results.
Aaron Rodgers is locked in as the Packers' starter and Scott Tolzien is his backup. However, behind them, even Matt Blanchard has even outplayed Hundley, according to ESPN's Rob Demovsky.
"It's humbling," Hundley said, via ESPN. "But it does require a lot of patience. But at the same time you know everything happens for a reason, and this is the best situation I could possibly come into and learn this kind of offense."
Hundley, a fifth-round pick in this year's draft, ran a spread offense at UCLA. He's now learning Mike McCarthy's West Coast offense on the fly.
Because he's learning a totally new offensive scheme, Packers quarterbacks coach Alex Van Pelt is neither alarmed nor concerned about Hundley's early struggles.
"That's very natural," Van Pelt said, per ESPN. "Very natural, especially at that position. You think about what we've changed, what we're trying to ask him to do. It would be like asking you to play Ping-Pong left handed and then do it all of a sudden with someone rushing you, and then you've got to make the right decision. There's a lot going through the mind of a rookie quarterback. But you're starting to see it all start to come together slowly."
Even if Hundley's still way behind the curve at the end of camp, he's likely to remain on the roster as the team's third-string quarterback. To stash him on the practice squad, the Packers would have to cut him first, which would give other teams a chance to claim him off the waiver wire.
(h/t ESPN)