Bret Bielema moonlighting as both a recruiter and television analyst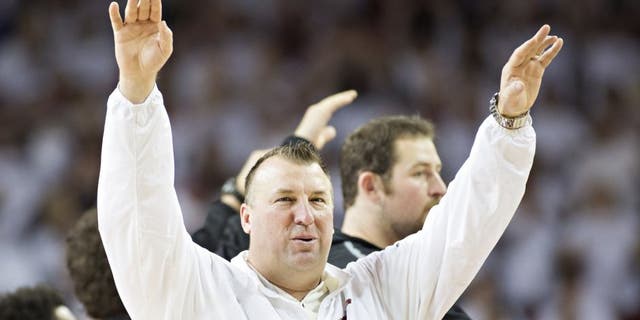 NEWYou can now listen to Fox News articles!
Mississippi State fans and Christopher Walken want "More Cowbell." Alabama fans and Nick Saban want more national championships.
Everyone else wants to see more Bret Bielema on television.
A colorful -- and sometimes brash -- personality, Arkansas' head coach will be a part of the SEC Network's pregame show for the National Championship Game between Alabama and Clemson next Monday night. He also will team with ESPN's Paul Finebaum on the "Finebaum's Film Room" program.
One can only imagine the commentary that will be bestowed by Bielema upon the public in regards to the game -- or anything else, for that matter.
Not only that, but Bielema hopes his precocious personality can convince stud running back Alex Collins to return for a senior season.
Via Arkansas Online, Bielema is slated to meet with Collins and his family in South Florida to come to some sort of decision on his future.
"If he comes back with us next year, you are probably looking at a Heisman candidate," said Bielema. "He will go down as one of the best players, not only at Arkansas, but he could be the first player [in SEC history] to to rush for four 1,000-yard seasons."