Brazil's national team begins preparations for World Cup at home amid protests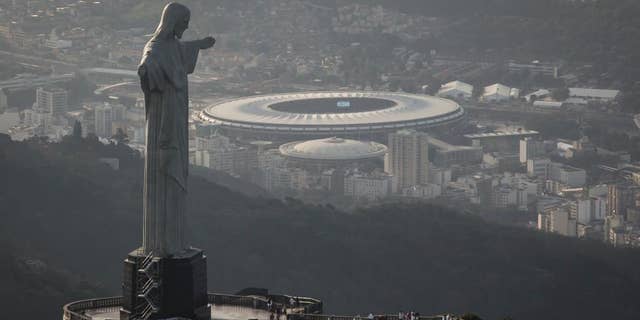 SAO PAULO – Brazil's preparations for its home World Cup are getting underway amid chants of protests instead of support for the national team.
The 23 players selected by coach Luiz Felipe Scolari reported to the team's training camp on Monday as a few hundred demonstrators loudly protested against the money being spent by the local government on the World Cup.
The protesters put stickers on the bus carrying the players from their hotel to their training camp in the city of Teresopolis, about 90 kilometers (55 miles) from Rio de Janeiro.
The players are expected to undergo medical exams Monday and Tuesday, with the first practice session scheduled for Wednesday.
Brazil will have a total of 17 days to get ready for the June 12 opener against Croatia in Sao Paulo.