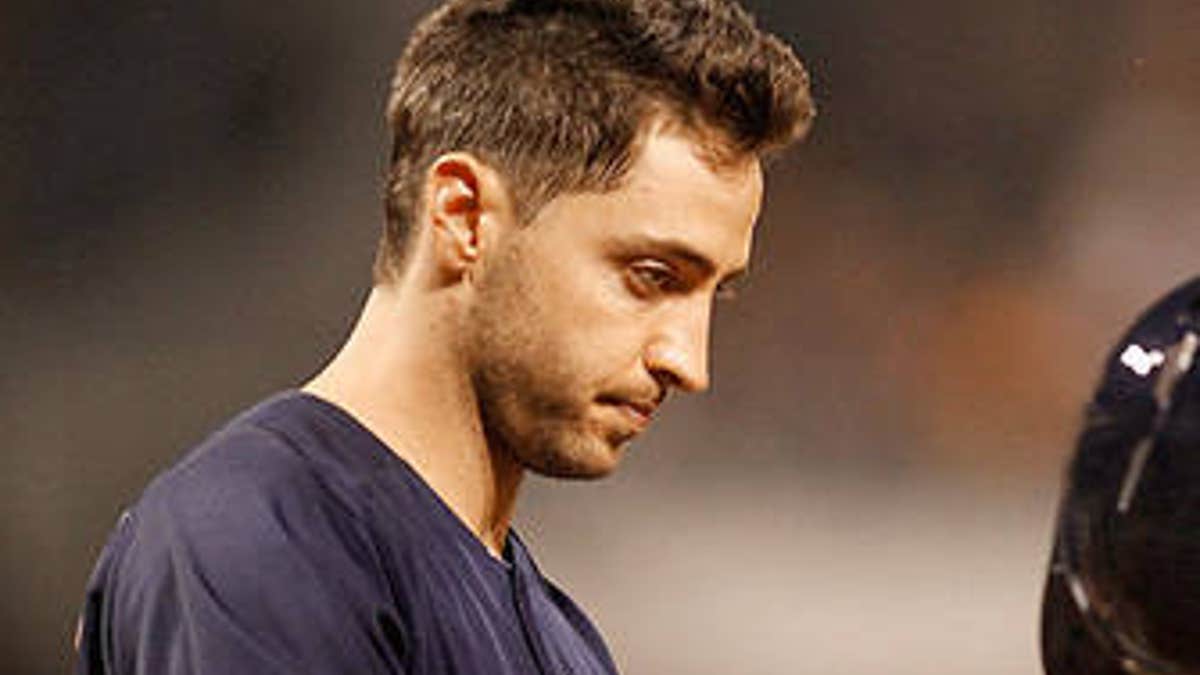 If you're a Brewers season ticket-holder and you get a call from a guy claiming to be Ryan Braun, don't hang up -- it might not be a prank.
According to a report out of Milwaukee, Braun is calling several Brewers season ticket-holders to apologize for his PED scandal.
Pat Guenther, owner of Kelly's Bleachers, a popular hangout for Brewers fans, told the local CBS affiliate he got one such call on Thursday and knew it was Braun's voice, from having heard him interviewed many times.
"He said, 'I messed up', in a nutshell; 'I messed up. I just want to reach out and say I'm sorry.' I cut him off right there. I said 'You know, Ryan, I think you're an amazing athlete and this speaks volumes to your character to reach out to a small business owner like myself and let us know that you are going to do better.'"
The Brewers confirmed to the station that Braun contacted them for the names and numbers of several season ticket-holders.
Braun, who was suspended 65 games, recently issued a written apology but has yet to do an interview.
"He was very humble on the phone," Guenther said. "He wanted to reach out and for him to do this is an act of kindness. He wants the people of Wisconsin to support the Brewers and him."
H/T: The Victory Formation