Brad Stevens: Warriors are 'one of the best teams I've ever seen'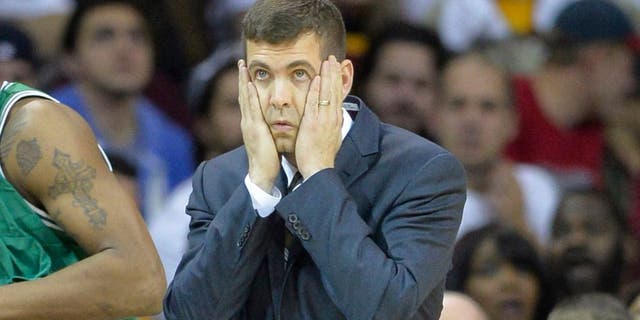 The Golden State Warriors are 23-0 (an NBA record, in case nobody told you) right now, and in Boston to face the Celtics on Friday night. The Warriors are true greatness in the flesh, but this may be their toughest matchup of the season.
Boston's defense is stingy, they run off misses and makes and, well, Klay Thompson might miss the game due to an ankle injury.
Celtics' head coach Brad Stevens doesn't care about any of that, though. He knows Golden State is a mountain of a team, per The Boston Herald:
The Warriors toast teams that try to run with them, but Stevens definitely already knows that. It'll be interesting to see if his Celtics change their identity for this one game to try and manage tempo and give themselves an actual chance of pulling off a miracle.