Boston Red Sox Said To Have Reached 7-Year, $72M Deal With Cuban Defector Rusney Castillo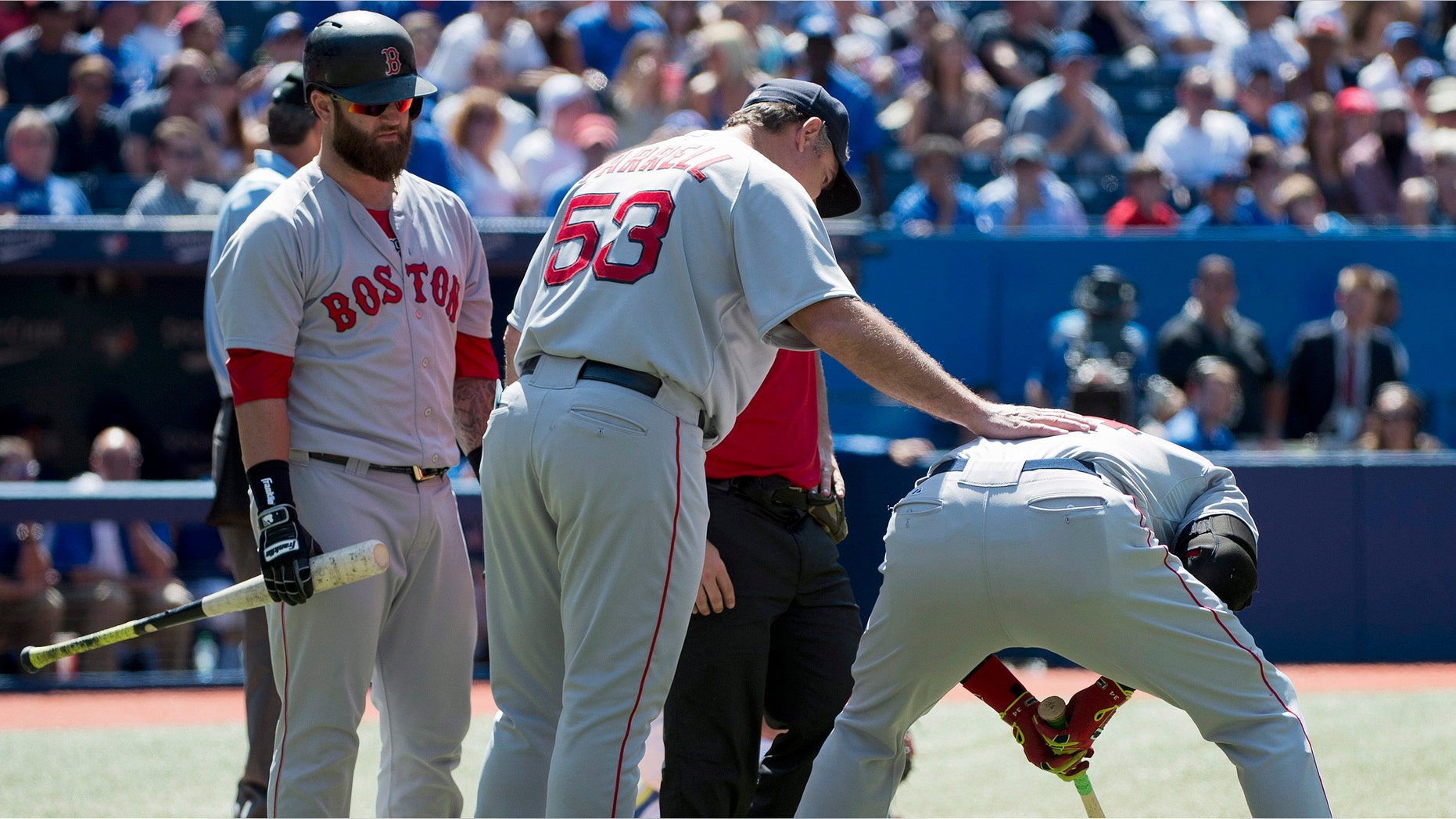 Cuban outfielder Rusney Castillo has made a deal with the Boston Red Sox that calls for seven years and $72.5 million – the most lucrative ever for a Cuban defector, multiple reports say.
Castillo, who is 27, must still have a physical in Boston on Saturday, but the Boston Globe, among some other publications, quotes unnamed sources as saying that the deal has been reached.
On Friday, Red Sox manager John Farrell called Castillo "an exciting, athletic player."
The Cuban defector is expected to show off those talents for Boston soon, perhaps within the next week.
Red Sox president Larry Lucchino declined to comment.
Farrell was aware of Boston's pursuit of Castillo and discussed him before the opener of a three-game series with the Seattle Mariners.
"Above-average speed, can play center field or right field," Farrell said. "What kind of power? What kind of average? Obviously, our scouts liked him enough. If the reports are true, it's a significant investment and it's an exciting, athletic player, from all accounts."
Farrell knew of the reports of the agreement, but said administrative details must be finalized before an official announcement is made. The first season of the deal could begin this month.
The 5-foot-9 Castillo would join fellow Cuban Yoenis Cespedes in Boston's new-look outfield. The Red Sox obtained Cespedes from Oakland and Allen Craig from St. Louis at the July 31 trade deadline.
The Red Sox have had trouble finding a replacement for Jacoby Ellsbury since the center fielder signed with the New York Yankees after Boston won the World Series last season.
Jackie Bradley Jr. played there most of this season and is an outstanding defensive player but has struggled as a hitter. He was sent to Triple-A Pawtucket on Monday when the Red Sox recalled Mookie Betts to play the position.
Now the job likely will go to the speedy Castillo, a right-handed hitter who is considered a good outfielder but not as good as Bradley.
Shane Victorino, an outstanding right fielder who also can play center, is out for the season after back surgery and has one year left on his contract.
Boston's lineup is much better now than it's been for much of the season.
"It's lengthened out," Farrell said. "You could say right now maybe we're leaning a little heavy on the right-handed side, but prior to opening day next year there's a lot of time and I know a lot of thought will be put in as to how we improve this team."
Castillo played center field for the Cuban national team.
Farrell said the transitions made by recent Cuban defectors such as Cespedes, Los Angeles Dodgers outfielder Yasiel Puig and Chicago White Sox rookie first baseman Jose Abreu have been impressive.
"Hopefully," he said, "the same holds true for every other player that comes over."
Abreu began Friday hitting .303 with 32 homers and 90 RBIs.
"He's a guy that has all the tools, as we call it," Abreu said of Castillo through a translator. "He's a five-tool player, and so long as he stays mentally tough, he's going to be able to do some good things."
In Castillo's best two years in Cuba, 2011 and 2012, he hit .324 and .332 and totaled 34 homers, 145 RBIs and 51 stolen bases.
The Associated Press contributed to this report.
Follow us on twitter.com/foxnewslatino
Like us at facebook.com/foxnewslatino