Boston hard cider company prints 'Brady wins' on cans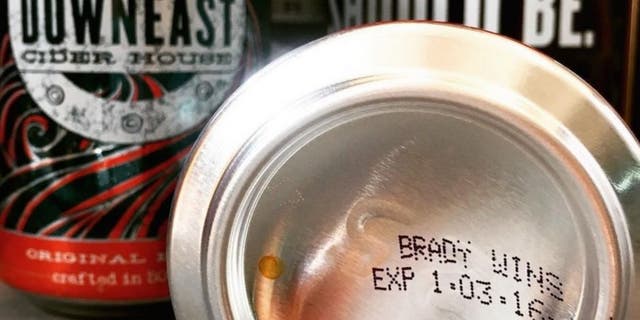 NEWYou can now listen to Fox News articles!
New England Patriots fans felt like they won their second Super Bowl in six months on Thursday when a federal court judge announced that he has vacated Tom Brady's four-game suspension. A hard cider company based in Boston wasted no time celebrating.
As you can see, Downeast Cider House printed "Brady wins" along with the expiration date on the bottom of its hard cider cans. The same brewing company printed "Free Tom Brady" on its cans last month.
The not-so-hidden message was a direct response to an Indianapolis-based brewery taking a shot at Brady several weeks ago. We know which company is feeling like they won this war, at least for today.
(H/T Baxter Holmes)
More from Larry Brown Sports: