Boston College suspends Troy Flutie after arrest and DUI charge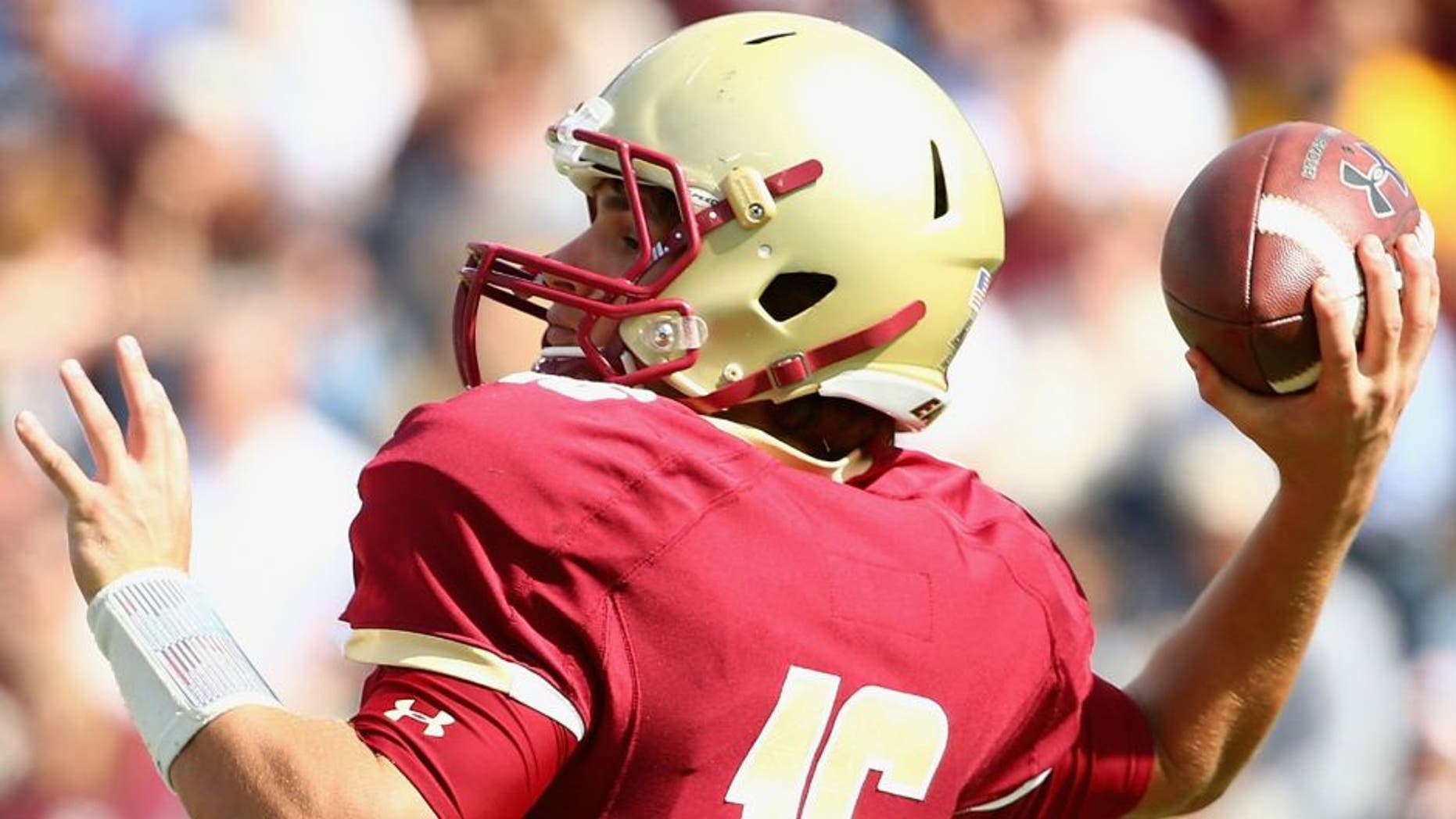 Boston College has suspended Troy Flutie indefinitely after he was arrested early Saturday morning and charged with operating a vehicle under the influence of liquor.
Troy Flutie is the nephew of former Eagles and NFL quarterback Doug Flutie, the 1984 Heisman Trophy winner.
According to the The MetroWest Daily News, the 20-year-old Troy Flutie crashed into a curb about 1 a.m. Saturday and failed several field sobriety tests. Among the other charges he faces are possession of an open container of liquor while driving, and being a person under the age of 21 in possession of liquor. He also was cited for a marked lanes violation.
Boston College issued this statement: "Troy has been suspended from the football team by Coach Steve Addazio pending further investigation and faces the possibility of additional University sanctions pending the outcome of the court proceedings."
In seven games last season, Flutie passed for 382 yards and three TDs. He since has been working as a wide receiver.