Blues send Barbashev, Paajarvi back to Chicago Wolves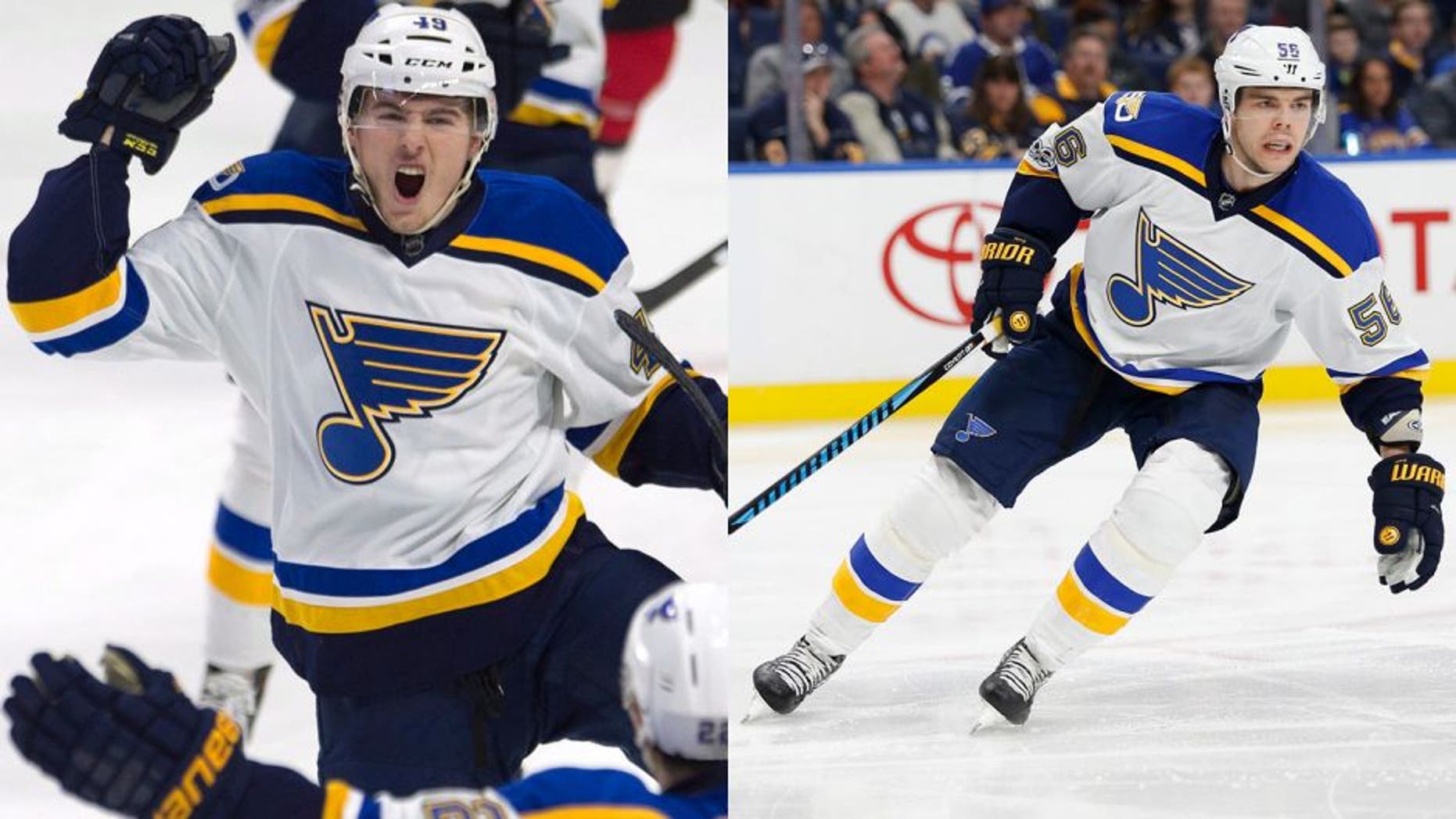 ST. LOUIS -- They've done nothing but help the Blues, but Ivan Barbashev and Magnus Paajarvi are headed back to the AHL.
The Blues assigned the two forwards to the Chicago Wolves on Tuesday morning.
With centers Kyle Brodziak and Paul Stastny returning from DL stints over the holiday weekend, the Blues have less need at the moment for support from their minor league affiliate. In addition, both players will be able to see action with the Wolves while the Blues get five days off between their loss to Florida on Monday night and their next game, against Chicago on Sunday.
Barbashev, 21, has played 12 games with the Blues since being called up to fill in for Brodziak, who suffered a broken foot in January. He had three points (two goals, one assist) and two penalty minutes in his first NHL action. Barbashev ranks third on the Wolves with 37 points (19 goals, 18 assists) in 45 games.
Paajarvi, 25, opened the season with the Blues, then in October was sent to the NHL, where he remained until Robby Fabbri was ruled out for the season in early February. Paajarvi has four points (three goals, one assist) and two penalty minutes in 10 games with the Blues this season. He has 16 points (six goals, 10 assists) in 25 games with Chicago.