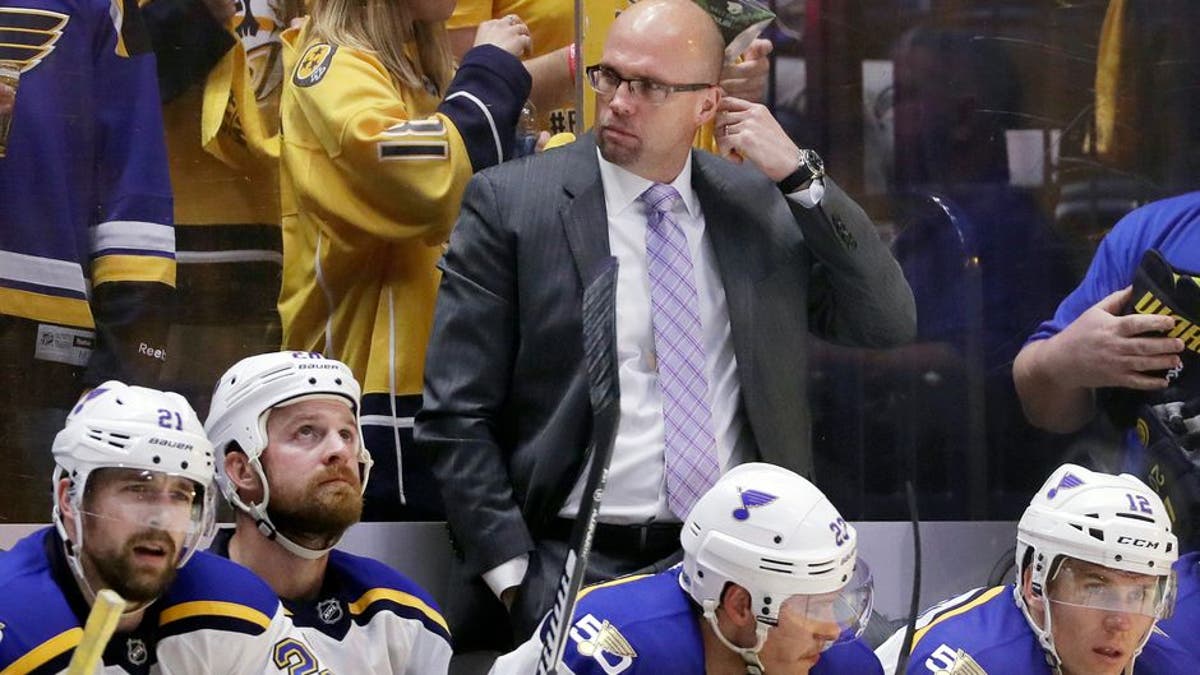 ST. LOUIS -- Mike Yeo's coaching staff for his first full season in St. Louis won't look like the one with which he finished his first partial season.
The Blues announced Tuesday that assistant coaches Ray Bennett, Steve Thomas and Rick Wilson and goalie development coach Ty Conklin will not return to the team'scoaching staff next season.
I would like to thank Ray, Steve, Rick and Ty for their service to the Blues and wish them nothing but the best of luck in the future, general manager DougArmstrong said in a team press release. Mike Yeo and I will work together in the offseason to fill the coaching vacancies for next season.
Bennett had been with the club since December 2006, Thomas and Wilson (a former Blues defenseman) since June 2016 and Conklin (a former Blues goaltender) since July 2013.