Blue Jays SS Tulowitzki improving, but still unsure of return date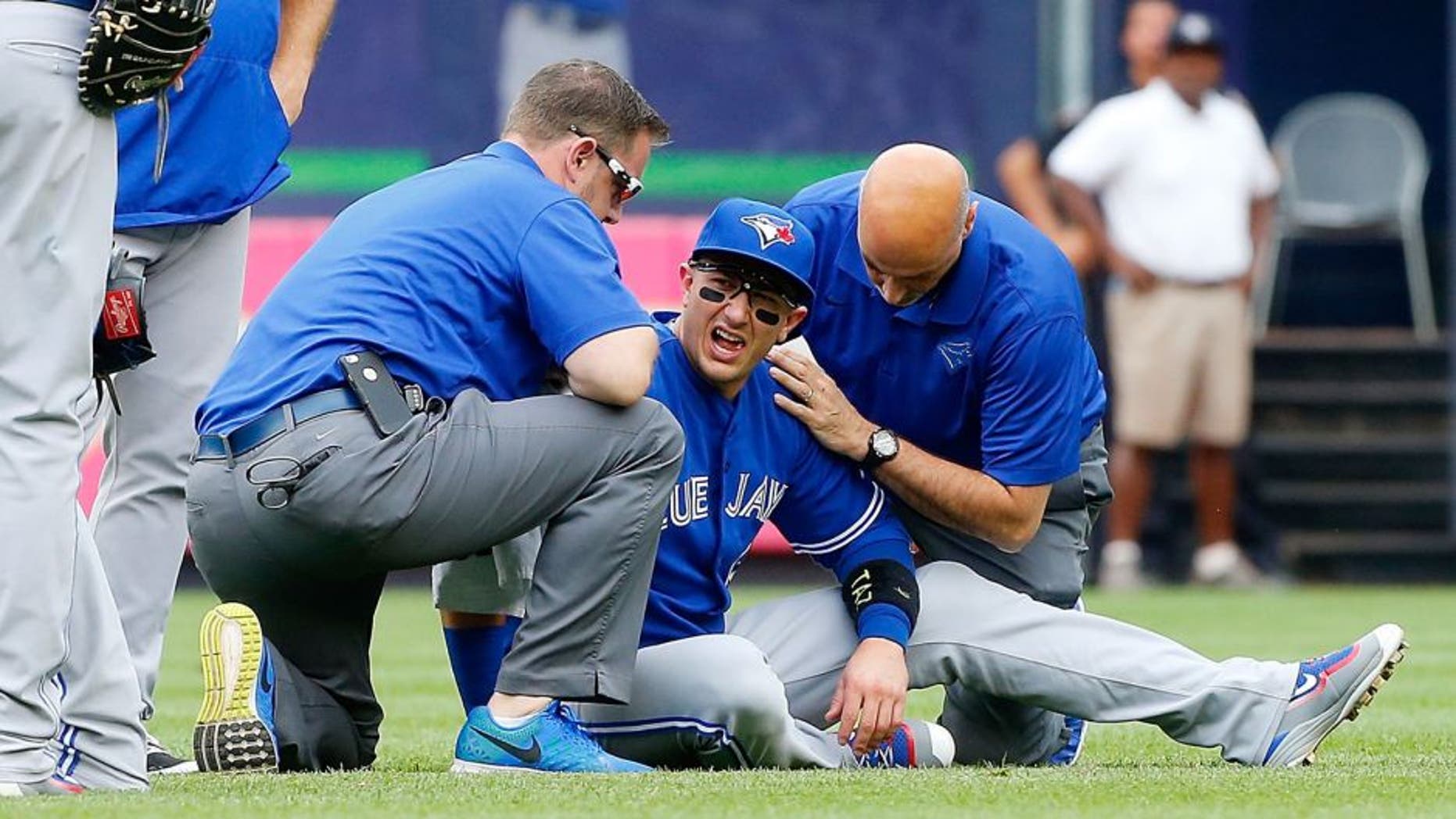 One week after he suffered a broken left shoulder blade in an outfield collision, Toronto shortstop Troy Tulowitzki is no closer to knowing when he'll be able to play again.
Tulowitzki said Saturday that he's ''making strides'' after initially being unable to lift his arm. He was injured when he collided with teammate Kevin Pillar.
Tulowitzki rejoined the AL East leaders on Friday after visiting a specialist in Boston. He said he has trouble finding a comfortable position to sleep, but feels much better after each round of treatment he receives from the Blue Jays medical staff.
After the diagnosis, the Blue Jays said they hoped Tulowitzki might be able to play again within two or three weeks, but the five-time All-Star said there's ''no timetable'' for his return to the field. He hasn't done any kind of baseball activity since the injury.