Blue Jays deservedly playing with a ton of confidence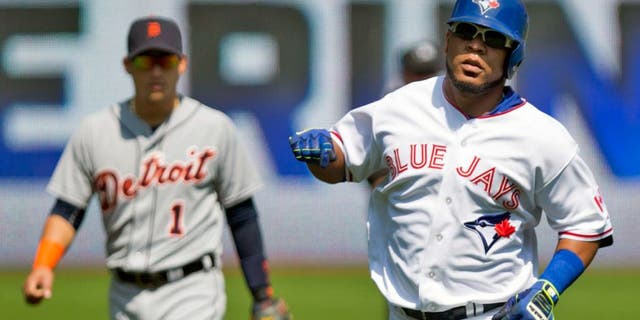 Will the Toronto Blue Jays ever lose again?
Probably.
Does it feel like they will?
Absolutely not. Especially with the confidence the team is playing with.
Over the past 29 games, the Blue Jays have won 24 of them, including a 9-2 blowout against the Detroit Tigers Sunday.
Following the game, the Jays spoke to the media about how well things are going.
"If this isn't the feel of a championship team, I don't know what is," catcher Russell Martin said via the Toronto Star. "I feel like we're great offensively, we're great on defence, we're pitching great, our bullpen has depth. I like what we've got going right now and we've just got to keep pushing, keep playing the game the way we play and I think we're going to do great things this year."
"Everything's really clicking," manager John Gibbons said. "Our offence is on fire, our pitching's been good, our defence has been great."
The Jays lead the division by 1 1/2 games ahead of the New York Yankees. They play each other seven times over the final month of the season.
(h/t Toronto Sun)