Bill O'Brien not ready to name Brock Osweiler the Texans' starting QB next season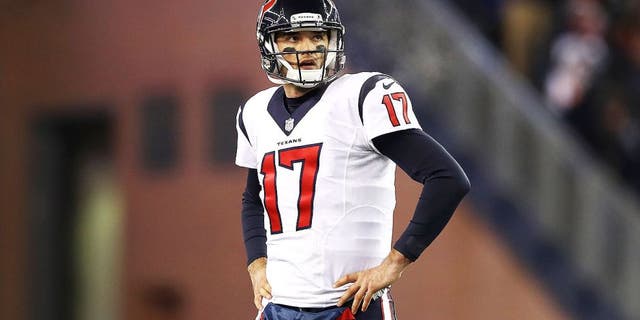 NEWYou can now listen to Fox News articles!
Less than a year after the Houston Texans handed Brock Osweiler a four-year, $72 million contract, head coach Bill O'Brien didn't give Osweiler a resounding vote of confidence.
When asked who would be his quarterback for next season, O'Brien was noncommittal to the fifth-year quarterback.
"Before I talk about those types of things, I have to evaluate it myself," O'Brien said, via ESPN. "I've got to talk to our coaching staff, get their input, personnel people, get their input. So I wouldn't be a good head coach if I stood up here and said, this is what I'm planning to do. The game is less than 48 hours ago. We're going to evaluate everything."
Osweiler, who signed his $72 million deal last March, didn't impress in his first season with the Texans, completing 59 percent of his attempts for 2,957 yards with 15 touchdowns and 16 interceptions. He was benched during Houston's Week 15 victory over the Jaguars in favor of Tom Savage.
Osweiler might not have regained his starting spot if Savage hadn't had a knee injury before the start of the playoffs. Osweiler struggled Saturday against the Patriots, going 23 of 40 for 198 yards with a touchdown and three interceptions.