Bill O'Brien: Brian Hoyer 'a mentally tough guy'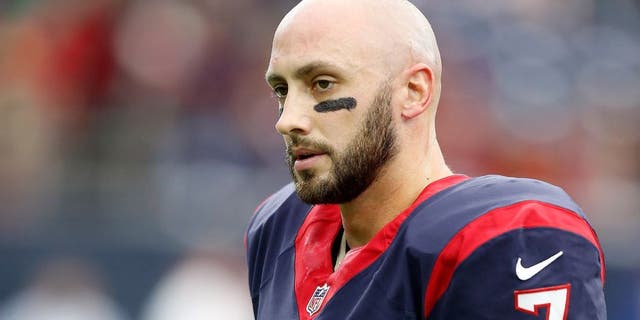 Houston Texans head coach Bill O'Brien said quarterback Brian Hoyer is already working to bounce back from a dismal performance in the team's 30-0 Wild Card loss to the the Kansas City Chiefs on Jan. 9.
Hoyer threw four interceptions and lost a fumble in the blowout defeat. While the Texans are expected to add a quarterback during the offseason to at least push Hoyer for the starting job, O'Brien said Wednesday the veteran has shown the ability to overcome adversity throughout his seven-year career.
In 11 games during the regular season, Hoyer threw for 2,606 yards with 19 touchdowns and seven interceptions. He's entering the final year of a two-year contract he signed with the Texans last March.