Bill Belichick pleased with RB White, has had 'real good' camp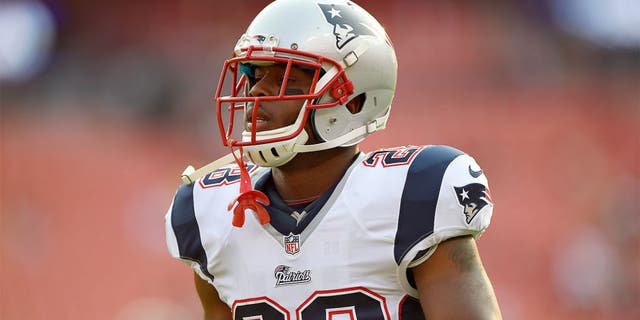 Not much went particularly well in the New England Patriots' 22-11 loss to the Green Bay Packers Thursday night, but the running backs proved to be valuable. Both James White and Jonas Gray played well as the primary backs in LeGarrette Blount's absence and it caught the eye of Bill Belichick.
With regards to White in particular, Belichick has been pleased with his play throughout training camp and in last night's loss.
"I think James has had a real good training camp," Belichick said, per Mike Reiss of ESPN. "He's a versatile player that has shown the ability to play on all four downs, does a good job in the passing game."
White's best chance to make an impact this season is as a pass-catching running back. Thursday's game gave everyone a glimpse at how dynamic he can be out of the backfield. He caught four passes for 52 yards, the latter of which led all Patriots. He was a safety valve for Garoppolo, who was under constant pressure and was forced to check down more often than not.
The other aspect of being a valuable running back in the passing game is pass protection. It's just another area where White excelled.
"Green Bay ran a number of blitzes with their multiple blitzers [and] he had an opportunity to pick up the blitz, make some catches, handle the ball a little bit," Belichick said. "I thought he did a good job in the open field of making a couple players miss and gaining some extra yards. So, it was [a] good step for him."
White hopes to play a similar role to that of Shane Vereen in the past. He can split out wide and become a difficult matchup for opposing defenses. And for as long as Blount will be sidelined, White will be that much more valuable to Garoppolo and the Patriots.
(h/t ESPN)