Bill Belichick loves what he's seeing from the Patriots wide receivers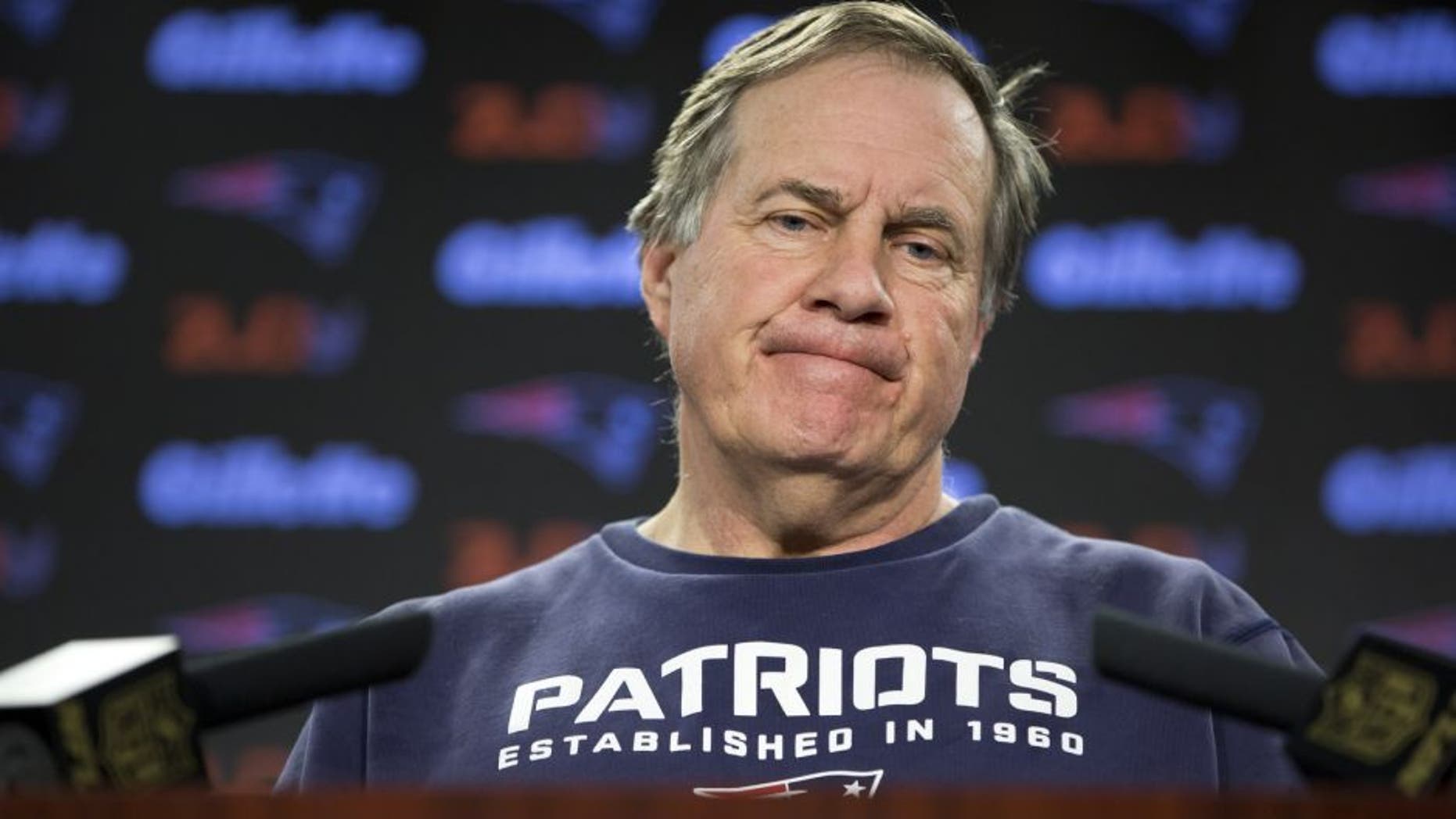 While the New England Patriots will be limited in their options at quarterback for the first four games of 2016, it appears as though they will have a lot to choose from in training camp. At least if you believe what Bill Belichick says.
The normally grumpy Patriots head coach couldn't help but praise New England's receiving corps. while making an appearance on SiriusXM NFL Radio on Monday.
"I think our competition at receiver is good, it's probably as good as it's been since I've been here," Belichick said. "All of those guys are capable at whatever it is. They have different styles at different positions -- slot guys or outside guys -- but whatever it is, they're very competitive and capable players that, I think, have a lot to offer and are going to be very competitive.
"Obviously, we can't keep all of them, but it should be a good battle. They all have skill."
The Patriots are going to need that skill, especially when the virtually unproven Jimmy Garoppolo is under center for the first four games thanks to Tom Brady's suspension.
Julian Edelman and Danny Amendola are expected to be the Patriots' top two targets at wideout. Chris Hogan should get some playing time after signing a three-year, $12 million contract this offseason. Nate Washington, Aaron Dobson, Keshawn Martin, Chris Harper, Malcolm Mitchell and Devin Lucien are likely to be battling for the final two roster spots.
But make no mistake, Garappolo, and Brady when he returns, will be leaning heavily on the star tight end duo of Rob Gronkowski and Martellus Bennett, whom Belichick is already lauding.
"Very talented. Marty's showing up well in all phases of the game -- blocking, receiving, and he's a good downfield receiver," Belichick said of Bennett. "Big target, can go up and get the ball. He and Rob, they're different, but they're kind of interchangeable. ... Having to match up against one guy's hard. Now having to match up against two of them, hopefully we can put some pressure on the defense both in the running game and the passing game."