Bill Belichick backs Chip Kelly, calls firing 'disappointing'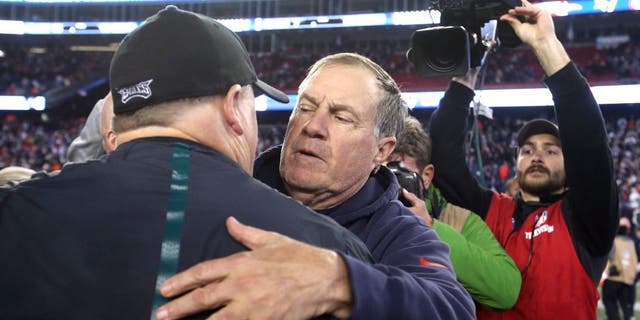 When it comes to the Philadelphia Eagles firing Chip Kelly after three seasons, most people either love the move or hate it. He's a forward-thinking coach and tried to bring his own spin to the NFL from his days at Oregon. Unfortunately, it didn't work, but many still believe he'll get another shot in the league and will succeed at the highest level.
Bill Belichick is one of those people. He weighed in on Kelly's firing, calling it "disappointing."
"Yeah, I would say it's actually disappointing," Belichick said. "Chip Kelly to me is a really good football coach. He does a great job. I think he's done a good job with that team. It's disappointing to see, you know, Josh [McDaniels] in Denver ... There's a lot of examples. But pretty much everybody's on a one-year contract in this league. I don't know how you build a program in one year."
Belichick didn't build the Patriots in one year, but it didn't take him long, either. In his first season with New England, he won five games. The next year, he took the Patriots to the Super Bowl and won it. Since then, he's won double-digit games every season except for one -- 2002.
Kelly won 10 games in each of his first two seasons but all went wrong this season when he made big personnel changes and was only able to win six games. With those changes came big-name players being shipped out of Philadelphia. But to Belichick, they're not doing much with their new teams.
"Chip's a great coach. He'll end up somewhere, and he'll do a great job there," Belichick said. "I'd say a lot of the players that were on the Eagles that are no longer on the Eagles aren't really doing too much for anybody else, either."
There's little doubt Kelly will indeed get another shot in the NFL with the Tennessee Titans being tossed around as a possible landing spot. The main reason why is that they have Kelly's coveted quarterback, Marcus Mariota. If those two team up once again, it could revive Kelly's career and take him to another level.